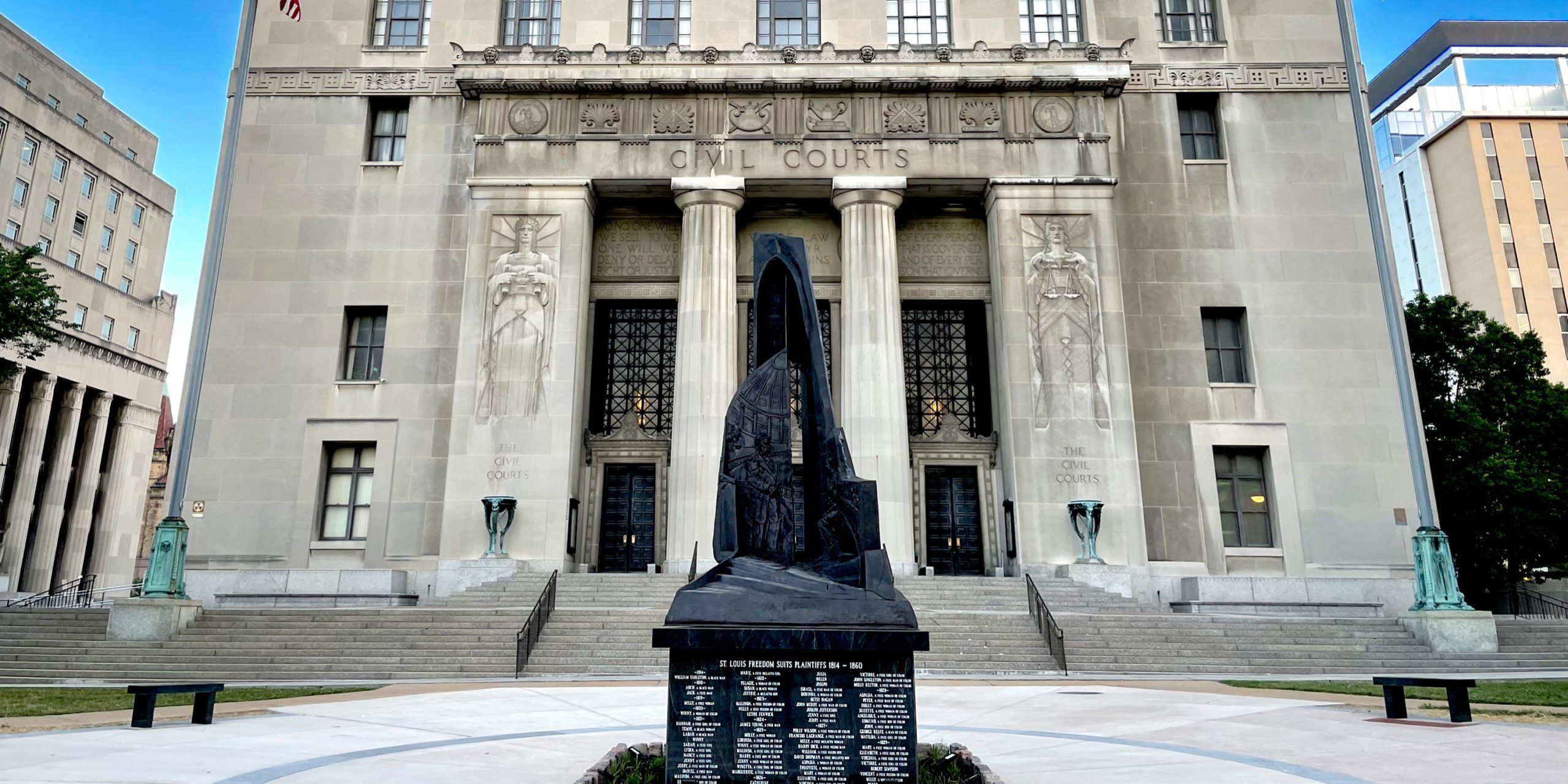 This June, the Circuit Courts of St. Louis dedicated "Freedom's Home," a bronze statue memorializing the history of freedom suits in St. Louis. The four-ton bronze statue, sculpted by Preston Jackson, sits on the east side plaza of the Civil Courts Building in Downtown St. Louis. The black granite base of the statue is inscribed with the names of 330 people who petitioned for their freedom.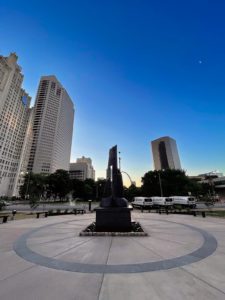 Previously, RDM member attorney Nathan Lindsey wrote about the history of freedom suits in St. Louis. Beginning in 1824 with Winny v. Whitesides and continuing until the 1857 Supreme Court decision in Dred Scott v. Sandford, over 300 enslaved Black people sued for their freedom in Missouri, with roughly half of them prevailing in their petitions. Many of these cases were filed at the Old Courthouse, located at the doorstep of RDM's St. Louis office.
The petitions were grounded in the "once free, always free" doctrine established in Winny. The case established that when an enslaved person was taken to a free state or territory such as Illinois, that freedom became permanent. The petitioners faced a cumbersome legal process to sue for that freedom, but many persevered, filed suits, and, in some cases, won the freedom to which they were entitled.
The unveiling of the freedom suits memorial coincided with Juneteenth, which commemorates the 1865 announcement of the end of slavery in Texas. Declared a federal holiday in 2021, Juneteenth celebrates not only the emancipation of enslaved Black people but African-American culture as well.