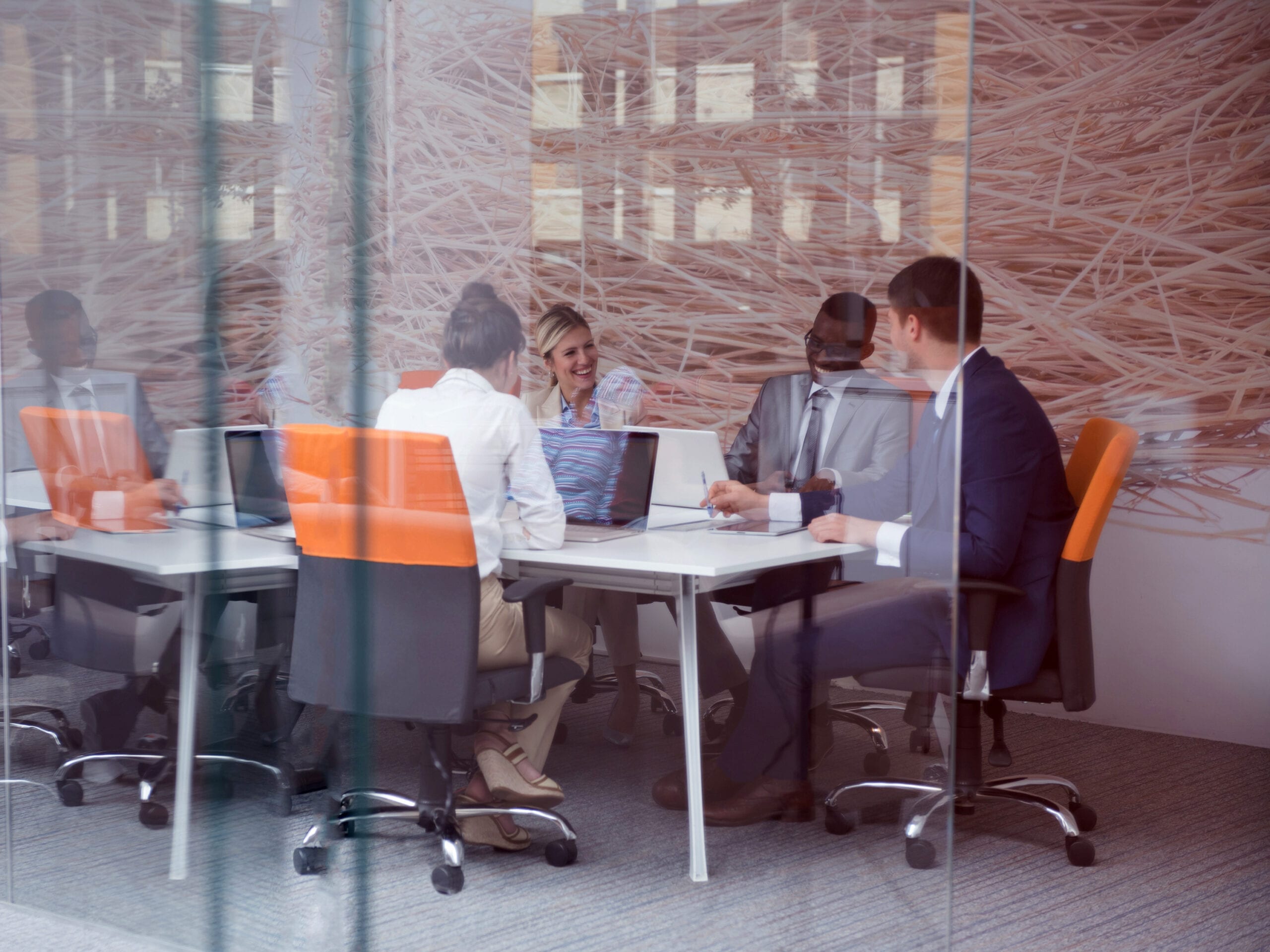 The attorneys at Rasmussen Dickey Moore are ready to help you and your business succeed at every step. We're here to help you get your business off the ground, guide you through complex transactions, and support you when complications arise. With offices in Kansas City, St. Louis, and Los Angeles, we have extensive business law experience in Missouri, Kansas, California, Illinois, and nationwide.
What Is Business Law?
Business law covers a wide range of subjects involving the creation, operation, and dissolution of businesses. Working in the business law field requires strong understanding of federal, state, and local commercial regulations.
RDM attorneys can help you with complicated contracts to make sure you know what you're signing and getting the most favorable terms. We can provide advice to help your business avoid getting mired in litigation, but if the need arises, RDM's Commercial Litigation team is ready to litigate for you when the time comes. Additionally, our business law attorneys can assist with issues such as:
Breach of contract
Collection actions
Corporate formation
Partnership disputes
Business dissolution
Business purchase and sale
Business torts
Trade secrets
Every business needs someone they can trust. A good business law attorney is versatile and responsive, with a broad understanding of employment, contract, and general liability law, not to mention insurance and business entity issues.
Who We Serve
RDM attorneys have represented businesses from the startup single-member LLC to large established corporations. We know how important it is for your business to have the right attorneys with a breadth of knowledge to cover all of your needs. Known for our thoroughness and attention to detail, the team at RDM will make sure you have the advantage when it comes to your business's legal needs while giving you the freedom to focus on your business.
Entity Formation
If you're considering starting a new business or restructuring an existing business, RDM's Business Law team can help you determine the best legal structure for your new entity, taking into consideration the tax consequences and protection of your interests should legal difficulties arise later.
Business and Corporate Contracts
Business contracts are the basic building blocks of any company. A solidly written contract can make the difference between successful dealings and ones that are fraught with confusion, misunderstanding, and disagreement. Having a contract that contains no ambiguity, loopholes, or hidden clauses is critically important to the success of any deal, and RDM makes sure you know what you're signing.
Business Litigation
At some point in a business's history, it's likely it will find itself in some sort of legal dispute, whether in court, arbitration, mediation, or administrative agency proceeding. When you find yourself in this position, trust RDM's nationally recognized litigators to help you reach a cost-effective and timely resolution.
Employment Law
Employee management is a critical component to just about every business. How should your business handle a difficult situation or disagreement with an employee? How do you handle layoffs or terminations properly? What about employee handbooks and ensuring federal and state rules and regulations are followed? The attorneys at RDM have experience guiding businesses out of every challenging dispute. RDM's Employment and Labor Law team works alongside our Business Law team to protect your business when it comes to employment matters.
Proven Success
The attorneys at RDM have handled a variety of corporate formations across many industries. We've constructed documentation for purchase and sale agreements, leasing agreements, and employment contracts.
Dedication. Flexibility. Value.
Your business is your livelihood. RDM's Business Law team has the skills and experience to position you for success. As a mid-size law firm offering national coverage, RDM provides the same abilities as the bigger firms with the flexibility to deliver personalized, detail-oriented service to our clients.
RDM is capable of serving your needs at every stage of your business: formation, contract negotiation, employment issues, litigation, dissolution, and more. The attorneys at RDM have the ability, knowledge, and experience to meet your every business law need.
Contact RDM today to find out what we can do for your business.
RDM's Business Law Attorneys