With hard work, a bit of luck, and the best staff in the business, and of course our happy clients, Rasmussen Dickey Moore has been able to sustain growth through turbulent times. We've established ourselves as a premier small firm in the fields we serve. We've expanded from a small office in Kansas City's Westport District to three branches in Kansas City, St. Louis, and Los Angeles with nearly two dozen top-tier attorneys. We are truly thankful for the clients, attorneys, and staff who have brought us so far.
, RDM celebrated an exciting and impressive milestone—25 years in business! While the ongoing pandemic preempted a silver anniversary party, we still want to take some time to reflect on the past quarter century, from humble beginnings to where we are today.
Rasmussen & Barton
On November 1st, 1996, Kurt Rasmussen, George Barton, and a handful of other attorneys from the Watson & Marshall law firm (including Clayton Dickey and Steve Moore) opened Rasmussen & Barton. The newly established firm first hung their shingle at 21 West 43rd Street in the Westport District of Kansas City. Kurt's now-retired secretary Anita Kuhn recalls that first office as "not too good."
"Leaky roofs, crows in the parking lot, people sleeping in the dumpster, one nasty bathroom in the basement," were some of the challenges Clay recollects from the first year on West 43rd Street. "Anita wore her rain gear and brought a fishing pole to work to mark the occasion of the leaks."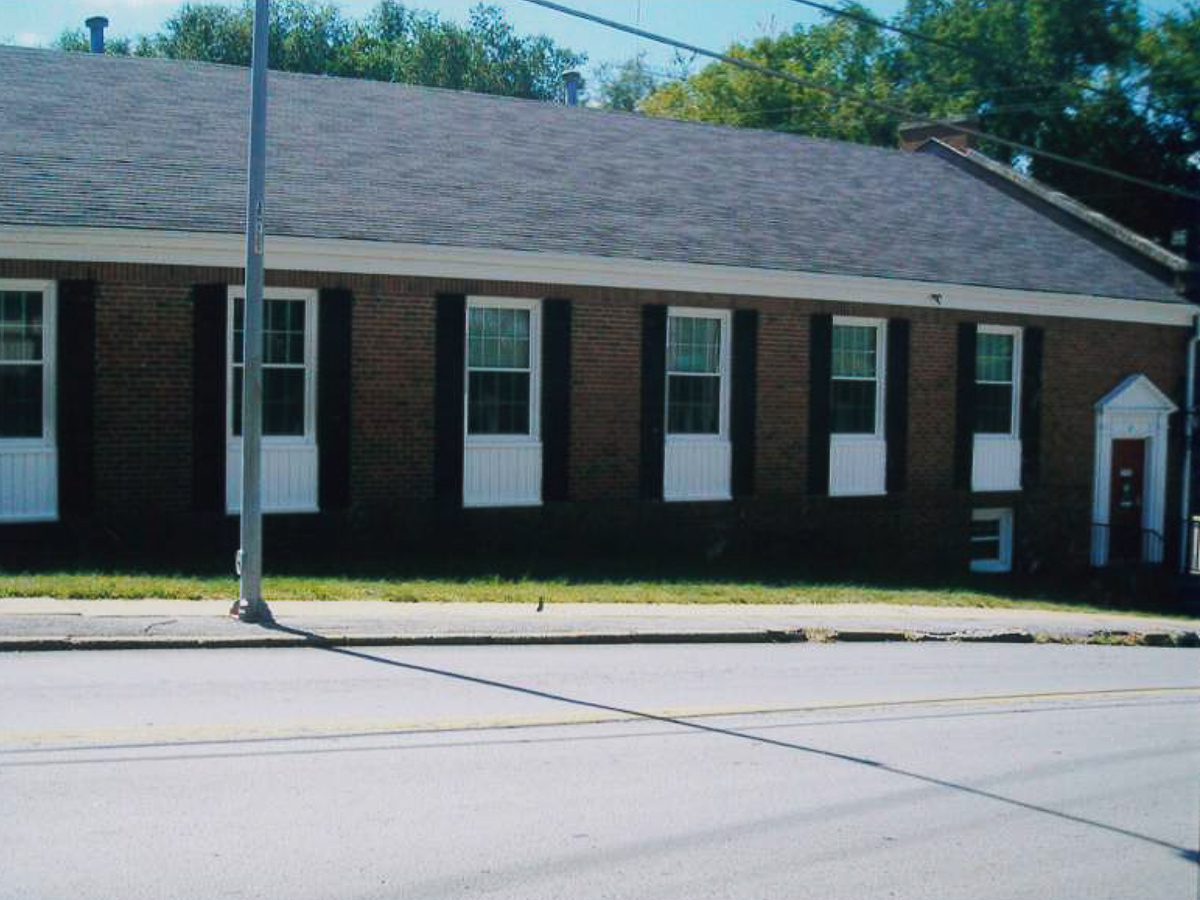 The staff initially consisted of four employees, including Anita and paralegal Charles Blaschke, who still works for the firm today. According to the first issue of the R&B newsletter in the winter of 1996, the firm started off with "Corel Word Perfect 7.0 and Microsoft Windows installed on three PCs and two laptops; two laser printers; Savin 9600 copy machine; postage meter; one facsimile machine; phone system with voicemail and cost accounting procedures; scanner with sheet feeder; and of course—the office pen."
"That first year was scary," Clay recalls. "We no longer had the safety nets associated with a large organization—health care, steady paycheck, rent, utilities, and overhead being paid for by someone else. We had to pay the rent, buy the office supplies, make payroll, and advance costs to clients."
However, at the end of their first year in business, the attorneys and staff at the fledgling firm had faith in their future and each other. The firm moved to newer office space on Roanoke Road in Westport and renamed itself to Rasmussen Barton & Willis to recognize the achievements of Randy Willis in developing the firm.
When George Barton left the firm to pursue a solo practice, the name changed again, with a couple of attorneys who stuck it out from the beginning—Clay and Steve—adding their names to the sign, becoming Rasmussen Willis Dickey & Moore.
Into the New Millennium
By 2001, the firm had outgrown its Roanoke Road office and relocated to 9200 Ward Parkway, securing two floors of space and some creature comforts for the growing roster of attorneys and staff. Rasmussen Willis Dickey & Moore would operate from this location for the next 15 years.
Rasmussen Dickey Moore
2016 was a year of many milestones. The firm, stronger than ever, celebrated its 20th anniversary. The firm relocated its Kansas City headquarters to the present office in the Holmes Corporate Center at 1001 East 101st Terrace.
Also in 2016, longtime partner Randy Willis retired. With that, the firm again changed its name and became Rasmussen Dickey Moore, or RDM, as we're known today.
How Did We Get Here?
"Luck," says Kurt. While luck certainly plays a role in the success of any business, most anyone at RDM will say there's more to it than that.
"Our mantra for the past 25 years has been, 'There is no substitute for hard work,'" says Steve. "Hard work pulled the firm through tremendously challenging times—9/11, client bankruptcies, market crashes, and the current pandemic. There is no real mystery to creating a successful law firm. The harder you work, the more successful you will be."
Clay reiterates the value of hard work. "What sets us apart is dedication to representing our clients with zeal. We have an ethical duty to be zealous in our representation. We should never allow our adversaries (and our competition) to out-work us. Our clients pay us well to represent them and we owe them nothing short of our best foot forward in every case."
"I'm confident our clients see that we care more than most about thinking outside the box and creatively thinking about how best to succeed in a case that is tailored to the peculiar facts of any given challenge. We come to work each day with enthusiasm and a willingness to do the best job you can for our clients. They deserve nothing less."
Behind the luck and the hard work, of course, are people. Dozens of present and past attorneys and staff have dedicated their day-to-day lives to providing exemplary work and quality service to our clients for 25 years and counting.
Despite the constant work, Anita Kuhn recalls, "we always stopped for people. We take a moment to reflect, we celebrate each other, and we take time to help each other."
One notable example is when paralegal and National Guardsman Col. Chuck Blaschke was deployed to Iraq in the early 2000s. "The respect that Kurt and the firm had for me as a guardsman and soldier through two deployments was remarkable," says Chuck. In return, Chuck presented the firm with the Army National Guard Team Medal as a thanks for the support shown while he was away serving the country.
Another paralegal, Teresa Tallman, has been with the firm for most of its existence, recently celebrating 22 years with RDM. She's made her dedicated work with us a family affair, with her daughter Brittany Leonard also working at the firm as a paralegal.
"The people who deserve special recognition for the success of our law firm are our families," adds Steve. "They were (and still are) the support system that have allowed us to make innumerable personal sacrifices that have resulted in a successful law firm. Our key to success has been and will always be a strong work ethic, and our families have made that possible."
To the Future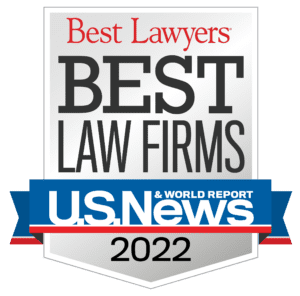 RDM has come a long way over 25 years, expanding to three offices in Kansas City, St. Louis, and Los Angeles. However, our commitment to our core values—dedication, flexibility, and value—have always stayed the same. And while we've grown, we still acknowledge the importance of maintaining a lean, efficient organization to be able to provide top-tier service to our clients nationwide at an extraordinary value.
Recently, RDM was recognized in U.S. News & World Report's 2022 Best Law Firmsfor our work in products liability defense, mass torts defense, and franchise law. Kurt Rasmussen, Clay Dickey, and Joseph Dioszeghy have been once again named to the Best Lawyers list. And Kurt Rasmussen and Steve Moore were listed as 2022 Super Lawyers in products liability defense.
We're immensely grateful for the opportunity to serve our clients, whether it be from day one of a case or down to the wire before trial. Our attorneys and staff are eager to demonstrate our dedication and attention to detail that have set us apart over the last 25 years.