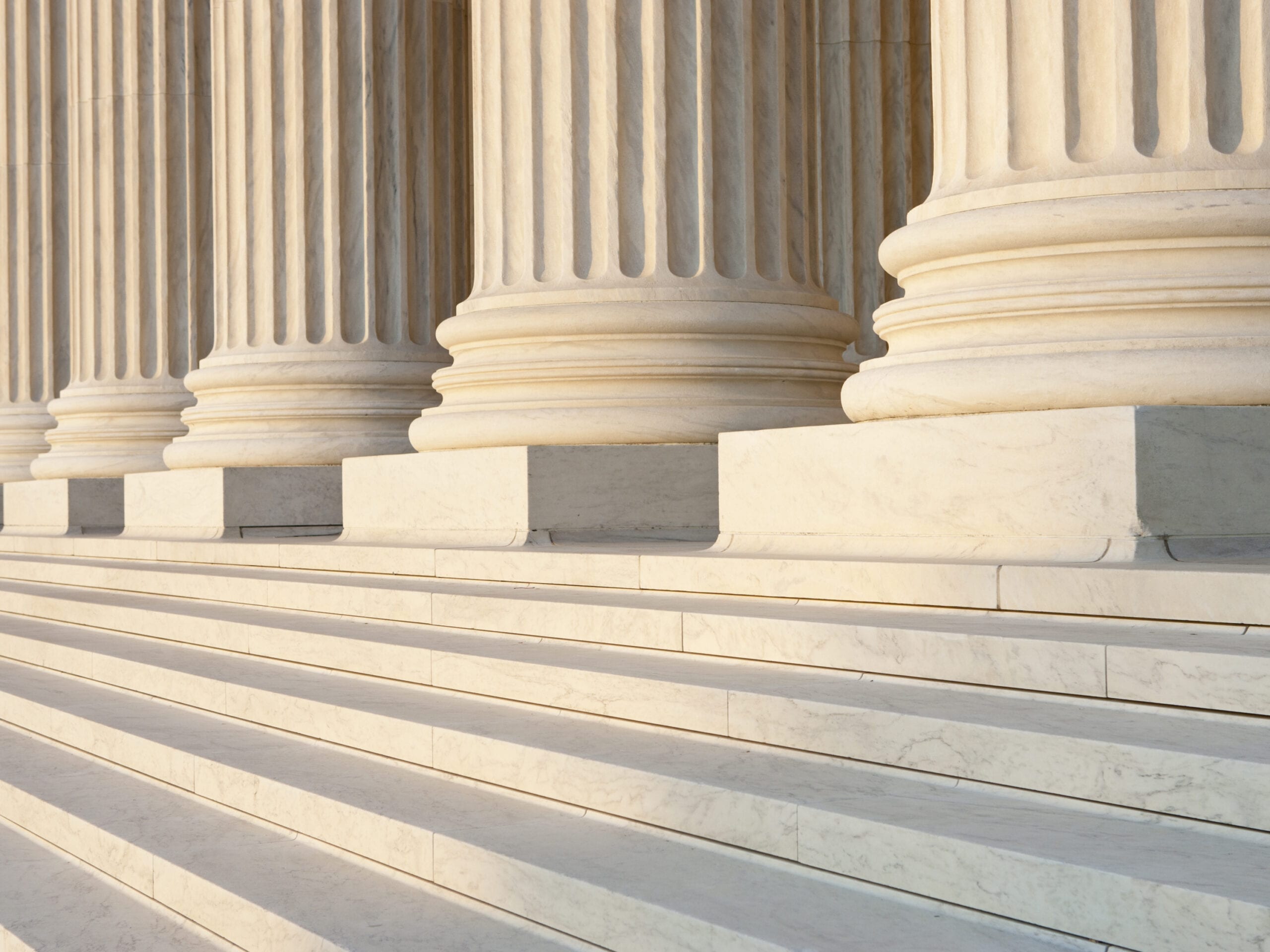 As your case approaches the need for a trial before a judge or jury, you may realize that you've hired counsel without trial experience. You need someone with extensive experience to step in immediately. With decades of trial experience, the member attorneys of Rasmussen Dickey Moore can develop trial strategies or "parachute" into trials at the last minute.
RDM has been taking trials at the eleventh hour since the 1990s. We have a team of seasoned trial attorneys that are ready to handle your case. We know the problems that can arise with attorneys who don't have trial experience and we are prepared to assist or take charge at any time.
Do I Need an Experienced Trial Attorney?
Why would you trust your case to an inexperienced attorney? Someone who isn't comfortable in the courtroom with decades of experience successfully arguing cases to judges and juries across the nation?
RDM has been independently recognized for our trial skills. In 2017, we were recognized by the Missouri Lawyers Weekly for the case Laningham v. Hobart Brothers Co. as a Top Defense Verdict. As board certified and AV rated, we understand trial dynamics. We have been called in at the last moment to try cases in Connecticut, Delaware, Florida, Illinois, Iowa, Kansas, Kentucky, Massachusetts, Michigan, Minnesota, Mississippi, New Jersey, New York, Ohio, Oklahoma, Oregon, Pennsylvania, South Carolina, Texas, West Virginia, and Wisconsin.
What Is Trial Tactics Consulting?
The Trial Tactics team at RDM meets monthly to discuss the latest trial technics and trends. We maintain a database of the latest trends impacting trial advocacy to assist our clients in presenting their most persuasive case. We are constantly working to improve our trial skills. We conduct extensive mock exercises in-house for every trial we handle, perfecting our presentation long before we enter the courtroom.
Because of our depth of experience, we have been asked to teach lawyers without extensive trial experience how to navigate pretrial, jury selection, and trial. RDM's Trial Tactics team can work with your current lawyers to improve their presentation skills. We can help improve your trial story and how it is told. Our decades of experience can help those who need assistance.
Who We Serve
RDM has been hired by Fortune 500 companies, insurance companies, and individuals—and welcomed each of them. We have even been hired at the last moment to represent United States Army for a trial.
Proven Success at Trial
There is no better measure of success than jury verdicts in favor of our clients. The following are some recent examples:
Woodley v. Lincoln Electric and Hobart Brothers Co.
Product liability/wrongful death. June 2017, Philadelphia, PA.
Laningham v. Hobart Brothers Co.
Product liability/wrongful death. May 2017, Kansas City, MO.
Wagner v. Eaton Corp.
Product liability/wrongful death. October 2016, Chicago, IL.
Norful v. Cooper Bussman
Product liability/wrongful death. February 2107, St. Louis, MO
Doss v. Lincoln Electric
Product liability/impending death. August 2013, Joplin, MO.
Ritter v. Lincoln Welding Co.
Product liability/wrongful death. July 2006, Bucks County, PA.
Fischer v. Abex
Product liability/wrongful death. December 2005, St. Paul, MN.
Bisceglia v. Dana Corporation
Product liability. March 2004, Portland, OR.
Ricci v. Dana Corporation
Product liability/cancer. February 2002, San Francisco, CA.
We also know how to interrupt the jury process by successfully asking the court to end the trial for insufficiency of evidence, as in Cleveland-Brown v. Dana Corporation's product liability case in May 2011.
Dedication. Flexibility. Value.
We apply RDM's core values even when our firm is hired at the last moment. These core values are the basis for our success—before, during and after trial.
Client First
We strive to keep our clients out of the courtroom, but we're always ready to take up the fight at trial.
Respect
We treat our clients, our opponents, the court, and our employees with the utmost respect.
Dedication
We're committed to each one of our clients and their cases, providing unparalleled thoroughness, attention to detail, and personalized service.
Flexibility
RDM can shape your case from day one, or defend you at trial on short notice.
Value
As a mid-sized firm, we can offer competitive Midwestern rates while providing nationwide coverage.
Whether you're a defendant in need of last-minute trial counsel or an attorney seeking guidance in trial strategy, RDM has the skills and experience to give you your best chance before a judge or jury. Contact RDM today so we can discuss your case.
RDM's Trial Tactics and Consulting Attorneys