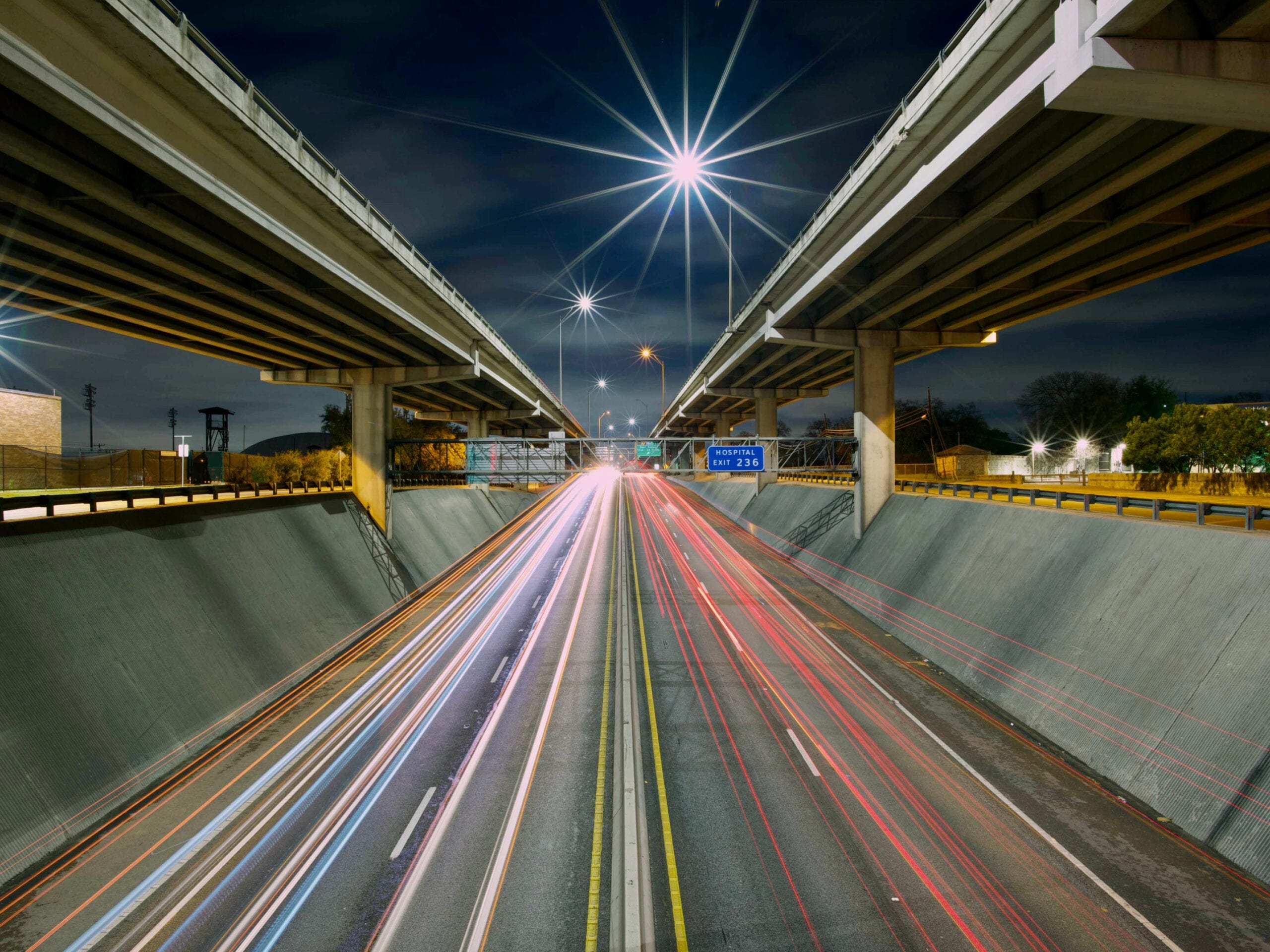 Rasmussen Dickey Moore's Transportation Litigation team knows the rules of the road. Over the years RDM has provided representation for all types of clients, from Main Street small businesses to Fortune 100 corporations in the global supply chain industry. Whether you are faced with allegations of negligent operation, negligent hiring, or retention and entrustment issues, RDM stands ready to mitigate the risk faced by these claims.
What Is Transportation Law?
Transportation law governs the use of transportation, such as automobiles, freight vehicles, airplanes, trains, and watercraft. The federal government has enacted innumerable transportation laws and regulations. State and local governments can enact their own additional regulations as well. RDM's attorneys understand how these various laws impact your transportation business and can help you navigate through the regulatory morass.
Transportation lawsuits are often more complicated than a standard fender-bender claim. Due to the complex interaction between federal and state regularity schemes, properly navigating a case involves both knowledge of these regulations as well as a keen sense of how they play out in the courtroom.
Federal Motor Carrier Safety Regulations
RDM's attorneys are well versed in the Federal Motor Carrier Safety Regulations as well as state and local regulations. Alleged violation of these regulations will almost certainly form the basis of liability in a case, and may affect the damages valuation of a case.
Telematics and Digital Evidence
Our attorneys closely follow industry trends in telematics and other digital evidence affecting discovery and liability. We know how important it is for companies and risk managers to have an accurate understanding of the liability they may face in any given case.
These new technologies often help clients to operate safely and efficiently, but ultimately also require close consideration given the expansive nature of evidence created as technology use grows. RDM attorneys stand ready to provide that analysis and a vigorous defense to any claim.
Serving the Transportation Industry and Insurers
RDM's attorneys represent a wide variety of clients in the transportation industry including freight carriers, service providers, and manufacturers.
In addition to serving the transportation industry directly, RDM also has extensive experience providing insurers with litigation services related to claims against carriers and other insured parties.
Proven Success in Transportation Law
RDM's litigation experience ranges from basic casualty claims to catastrophic injuries and wrongful death suits.
RDM has attorneys with in-house experience in transportation. We bring that experience to anticipate a client's needs and prepare them for success, with the goal of providing legal services that not only limit your liability in active cases but reduce your potential risk in the future.
Dedication. Flexibility. Value.
Our attorneys know that your case is unique. We have deep knowledge of transportation law and regulations and provide dedicated personal service. Our thoroughness is unmatched, as we bring focus and attention to detail to every case we take on.
Whether you need pre-litigation investigation services or someone to jump into a civil claim that has spun out of control, RDM has the flexibility to serve you every step of the way. We strive to keep our clients out of the courtroom, but our highly skilled trial attorneys are ready to defend you to the very end.
And as a mid-sized Midwestern firm, RDM offers value that the big firms can't compete with, while still offering nationwide coverage.
When you find yourself in need of a transportation attorney, call RDM. We're ready to bring our tenets of dedication, flexibility, and value to your case. Contact us today.
RDM's Transportation Litigation Attorneys
Top photo Maxx Parten.