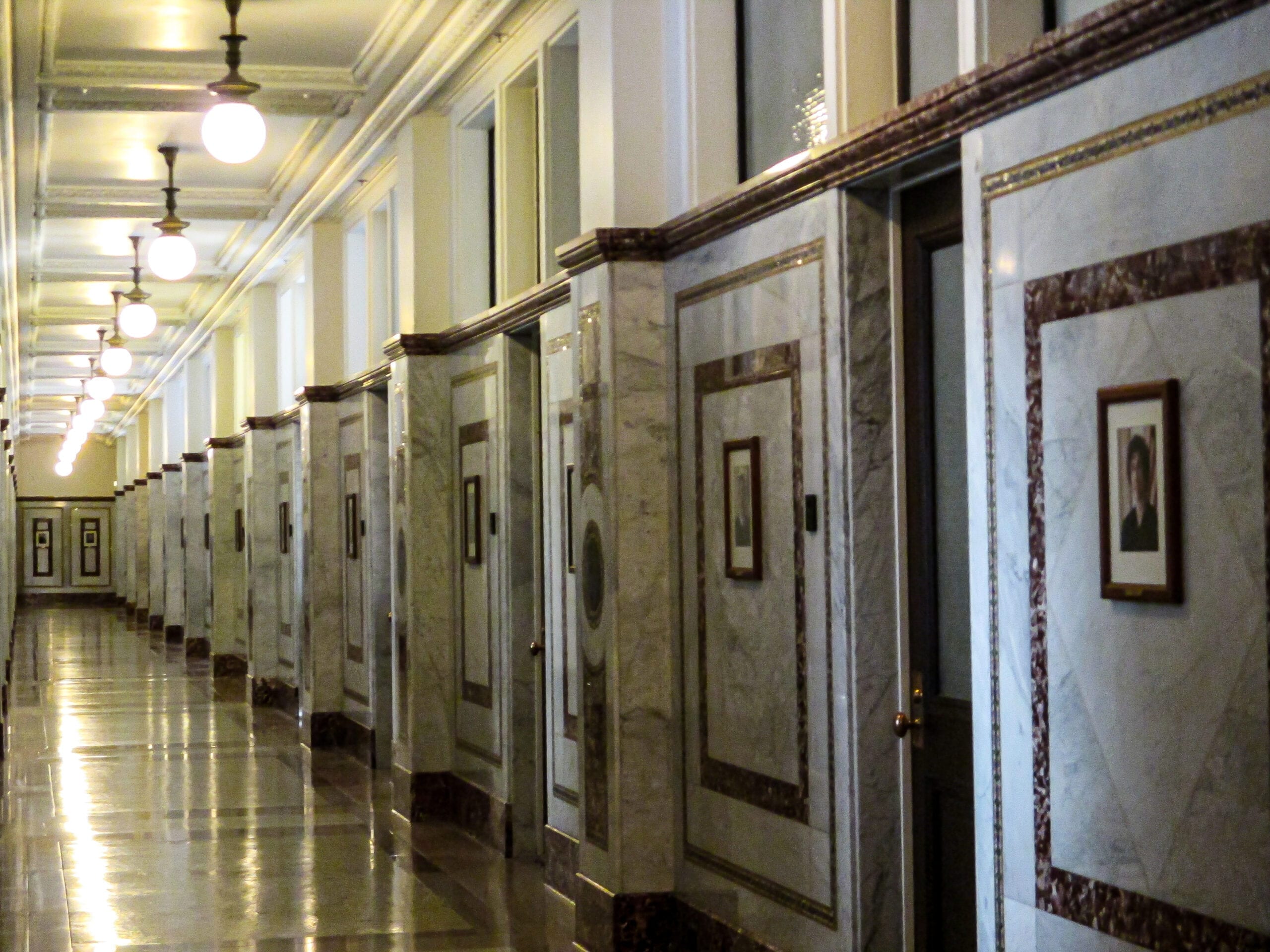 Whether a case is won or lost at trial, you need appellate counsel that is experienced at protecting just verdicts or overturning unjust ones. Rasmussen Dickey Moore has argued and won numerous appeals in both state and federal court on behalf of a wide variety of clients. We have the knowledge, skill, and experience to assist you in any appeal.
RDM's attorneys have decades of experience winnowing out the strongest issues, crafting compelling arguments, and effectively presenting the case to the appellate tribunal. When you need effective appellate advocates, contact RDM.
What Is Appellate Advocacy?
Proper and effective appellate advocacy starts before a trial ever begins. RDM's attorneys are experienced at protecting the appellate record by timely asserting objections to pretrial motions and orders, making proper proffers of evidence, and preserving issues for appellate review before, during, and after trial. Our clients have retained RDM appellate counsel to appear with trial counsel to ensure that the proper appellate record is made.
Different states have different rules of appellate procedure, and those rules must be carefully followed to avoid having an appellate brief stricken or an appeal dismissed. RDM attorneys are well aware of these rules and have strategically invoked them to protect our clients' interests.
At the heart of appellate advocacy is effective and persuasive brief writing. The attorneys at RDM know that the key to a successful appellate brief requires the use of a creative, straight-forward and convincing writing style—as opposed to awkward "legalese" that is bland and unpersuasive.
Effective appellate advocates are always prepared. RDM thoroughly investigates prior decisions of the judges on the panel that are assigned to hear an appeal. A judge is persuaded and impressed when an RDM attorney cites to a prior decision that judge has written.
Who We Serve
RDM attorneys have represented clients in appeals involving a wide variety of issues, including bankruptcy matters, environmental law, toxic torts, taxation, constitutional law, debtor/creditor rights, professional liability, commercial disputes, and personal injury cases.
Proven Success in Appellate Advocacy
RDM attorneys have demonstrated success in a variety of appellate courts dating back nearly 40 years. Some of the published decisions that we have handled include the following:
Taylor v. Bi-County Health Dept.
956 N.E.2d 985, 353 Ill. Dec. 857 (Ill. App. 5 Dist. 2011).
Arnold v. Hewitt
32 Kan.App.2d 500, 85 P.3d 220 (2004).
DeSpiegelaere v. Killion
24 Kan.App.2d 542. 947 P.2d 1039 (1997).
Source Direct, Inc. v. Mantell
19 Kan.App.2d 399, 870 P.2d 244 (1994).
City of Arkansas City, Kansas.v. Anderson
19 Kan.App.2d 344, 869 P.2d 244 (1994).
Board of County Com'rs v. Smith
18 Kan.App.2d 622, 857 P.2d 1386 (1993).
Taliaferro v. Taliaferro
252 Kan. 192, 843 P.2d 240 (1992).
City of Arkansas City v. Anderson
15 Kan.App.2d 174, 804 P.2d 1026 (1991).
Guardian Title Co. v. Bell
248 Kan. 146, 805 P.2d 33 (1991).
Mark Twain Kansas City Bank v. Kroh Bros. Development Co.
14 Kan.App.25 714, 798 P.25 511 (1990).
Cedar Creek Properties, Inc. v. Board of County Comm'rs, Johnson County
246 Kan.412, 789 P.2d 1170 (1990).
Hackler By and Through Hackler v. Unified School Dist. No. 500, of Kansas City
245 Kan. 295, 777 P.2d 839 (1989).
Dedication. Flexibility. Value.
The attorneys and staff at RDM are guided by our core values:
Client First
We strive to keep our clients out of the courtroom, but we're always ready to take up the fight at trial.
Respect
We treat our clients, our opponents, the court, and our employees with the utmost respect.
Dedication
We're committed to each one of our clients and their cases, providing unparalleled thoroughness, attention to detail, and personalized service.
Flexibility
RDM can shape your case from day one or defend you at trial on short notice.
Value
As a smaller firm, we can offer competitive Midwestern rates while providing nationwide coverage.
We have followed these values since the firm was founded almost 25 years ago. They worked then and they work now.
When you need experienced appellate counsel, make sure you have us on your side. Contact RDM today to discuss your appeal.
Top photo by Catherine Read.
RDM's Appellate Advocacy Attorneys
Top photo Catherine Read.