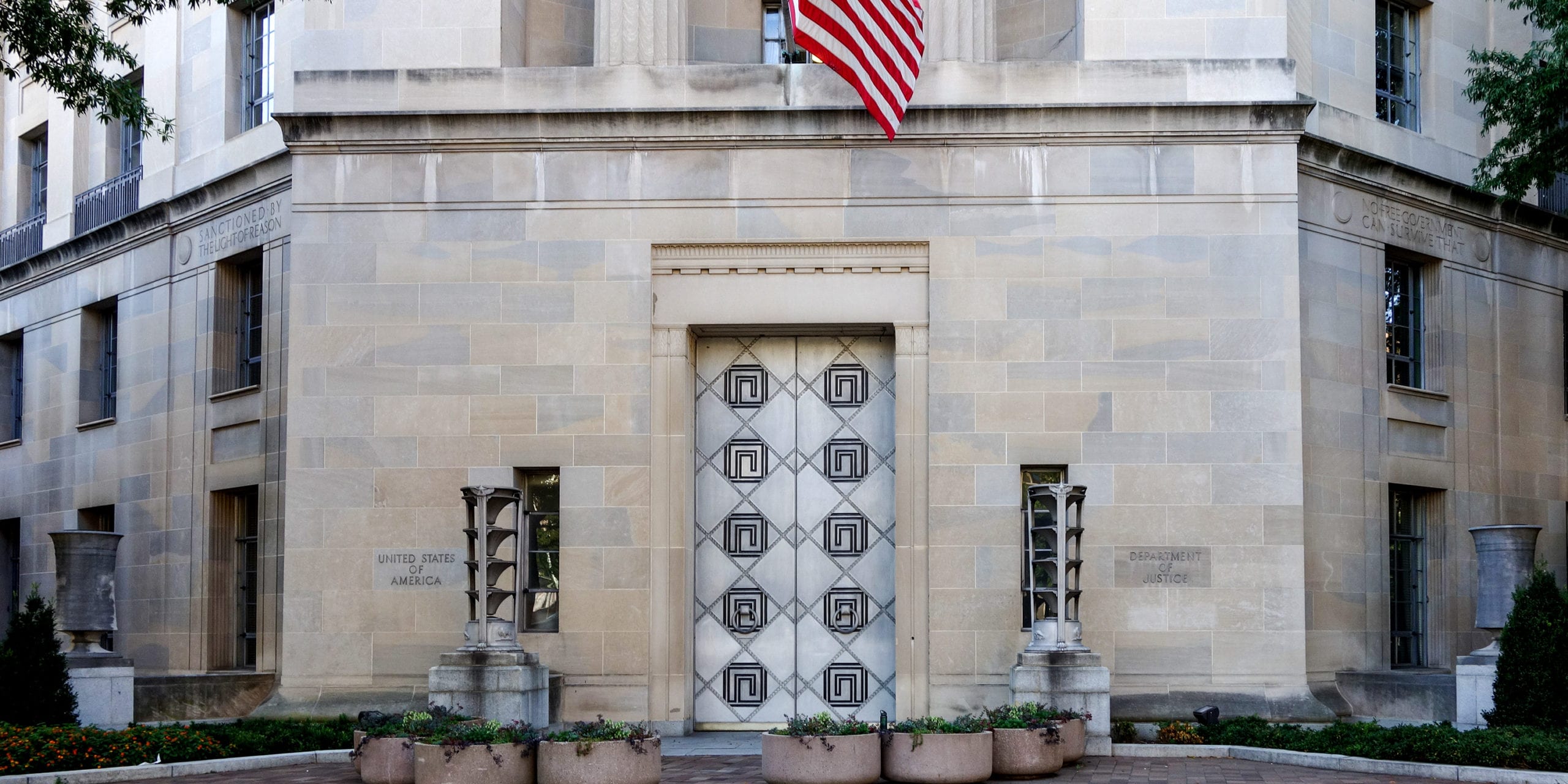 Allegations of fraudulent asbestos claims have been an issue in asbestos litigation due to bankruptcy trusts running low on cash, and plaintiffs suing non-bankrupt companies with limited to no asbestos exposure to that company's product.
In 2018, an affiliate of Georgia Pacific filed for U.S. Chapter 11 bankruptcy due to an asbestos litigation case, In Re Bestwall LLC. Recently the United States Department of Justice filed a Statement of Interest in In Re Bestwall LLC that there "should be transparency in the estimation of asbestos claims in bankruptcy proceedings in order to prevent fraud and abuse."
"It has become increasingly common for claimants' counsel to seek duplicative recoveries from multiple sources by misrepresenting the asbestos products to which claimants were exposed. Such duplicative claiming depletes resources that would otherwise be available to compensate deserving claimants filing claims in the future."

Deputy Assistant Attorney General Douglas Smith
How do these asbestos claims work? And what oversight exists to minimize the possibility of misrepresented or fraudulent claims? RDM associate attorney Travis Pour takes a look at the system as it stands, and how transparency could lead to better outcomes for both claimants and businesses.
What Is an Asbestos Personal Injury Trust?
Over 100 companies have filed for bankruptcy due to current and potential future asbestos related claims. These companies establish asbestos personal injury trusts responsible for both the defense and payment of claims. The formation of these trusts under bankruptcy proceedings ostensibly protects successor companies from facing complicated, costly litigation.
Dozens of such asbestos personal injury trusts have paid out over $20 billion. Claims number in the hundreds of thousands and continue to be filed. Trusts are arranged with the intention of paying both current and future claimants.
Trust advisory committees oversee these claims. The committees are often made up of plaintiffs' attorneys who represented claimants during the bankruptcy proceedings, and it is not unusual for the same plaintiffs' attorneys to sit on multiple trust advisory committees. Claims are filed directly with the trust, outside of the court system. The arrangement is rife with opportunity for conflicts of interest.
Contradictions, Conflicts, and Standards in Asbestos Claims
A study of claims made against the trust of Garlock Sealing Technology found a pattern of claims which directly contradicted other claims filed against other trusts by the same claimants and law firms. "In essence, this system permits the same firms that stand to benefit when the bankruptcy trusts pay claims to write the requirements for payments by those trusts," states the study by the U.S. Chamber Institute for Legal Reform. "The standards for claims that result from this process are predictably lax."
With oversight and transparency lacking in this web of claims, there is an opportunity to "double dip" with claims against multiple trusts, as the claims against one trust are not compared to those against another. Claimants are not required to disclose evidence indicating their exposure may have come from another source, nor that they have filed claims against other trusts. Oversight of the trusts is not coordinated, leaving the door open to file multiple claims without checks to verify that one claim does not contradict another.
Asbestos: It's what we do.
RDM is nationally known for our scientific knowledge and attention to detail that you need when defending yourself against misrepresented or fraudulent asbestos claims.
Additionally, claims presented to the trust advisory committees are held to much lower standards than those that would be required at a jury trial. Claimants can make a claim based on "any exposure," a standard which has been rejected by courts across the country. Former plaintiffs' attorney Thomas M. Wilson states the trusts are "factories for processing claims that wouldn't pass muster in court."
Trusts have limited resources based on current and potential future claims. Misrepresented claims dilute the pool of available compensation for those with malignant injuries who file legitimate claims. Another study by the RAND Institute for Civil Justice indicated that persons with non-malignant conditions accounted for 86 percent of all claims made to the trusts. These claimants usually would not have been eligible or likely to prevail in the judicial tort system.
Moving Forward
Sixteen states have already passed legislation requiring disclosure of basic information regarding other sources of asbestos compensation as well as the asbestos products to which claimants were exposed. Legislation is pending in Missouri that would also address the issues of transparency and conflicting claims.
With the Department of Justice's filing of this Statement of Interest, there is hope for more transparency in asbestos bankruptcy trusts to find inconsistent claims in other asbestos proceedings. Indeed, the Department of Justice has filed previous statements in other proceedings. According to the DOJ, the statement issued in late 2020 is "part of broader efforts by the department to look for opportunities to increase the transparency of asbestos bankruptcy proceedings and asbestos trusts in order to protect the interests of legitimate claimants."
Rasmussen Dickey Moore is known across the nation for our work in the field of asbestos litigation. Our toxic torts, products liability, and environmental law teams have decades of experience defending businesses and insurers against all types of asbestos claims, including those that are misrepresented or fraudulent. Contact RDM today to discuss your asbestos case.