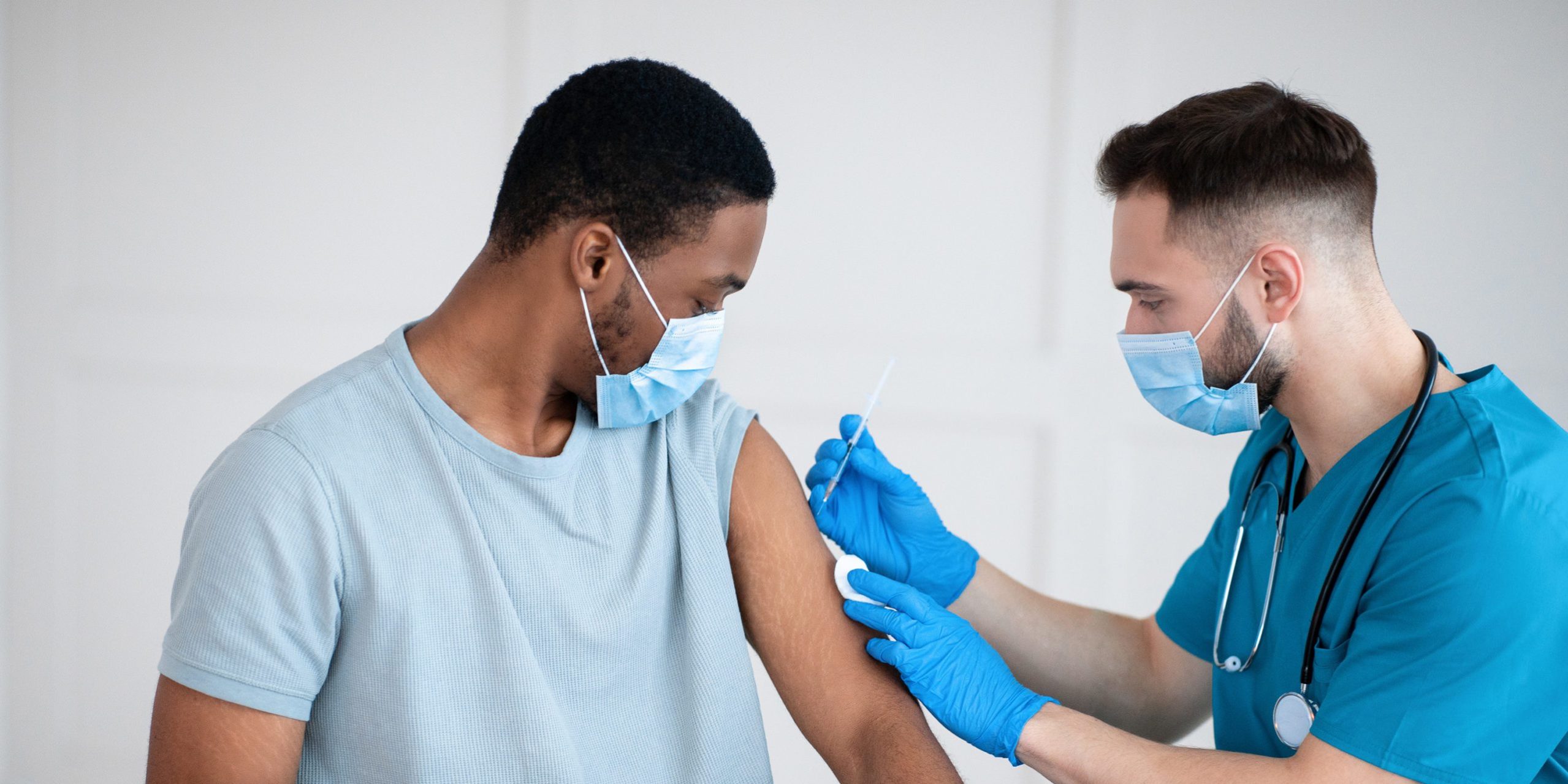 In a previous post on the RDM Knowledge Blog, we wrote about the legal authority of both federal and state governments to mandate vaccinations among its citizens. In the article, we surmised that although states would have the authority to require vaccines, the political climate rendered such a position unlikely. This has been largely borne out, as no state has made vaccinations compulsory among non-employees, even more than six months after the widespread availability of multiple vaccines and despite lagging vaccination numbers in many states.
Instead, recent mandatory vaccine headlines have been driven by private employers. Earlier this month, the news network CNN fired three employees for coming to work unvaccinated, while Houston-based Methodist Hospital lost 150 employees after it initiated a policy that required all employees to receive the vaccine. Various other corporations, including Facebook, Ford, and Goldman Sachs, have also instituted mandatory COVID vaccine policies for its employees.
As the actions of these major corporations suggest, mandatory vaccination policies are, generally speaking, valid and enforceable. Nevertheless, enforcement of these policies is not without complication. Employers may have to provide "reasonable accommodation" to persons unwilling or unable to be vaccinated for religious reasons or due to disability or pregnancy. Furthermore, the passage of state bills prohibiting mandatory vaccination programs make matters even more complicated.
Federal Employment Law and COVID Vaccination Mandates
Most employment in the United States is "at will," meaning that the employee-employer relationship exists at the "will" of the parties, lasting only so long as both parties wish to continue it. An employee can resign from his or her job for any reason. Likewise, an employer can dismiss an employee for a good reason, a bad reason, or no reason as all, as long as the reason is not prohibited by law.
Furthermore, employers have a duty, under both federal and state law, to maintain a reasonably safe work environment for their employees (think OSHA).
Based upon these general principles, employers have the duty to create a safe workplace for their employees, which may generally include compulsory vaccinations. The U.S. Equal Employment Opportunity Commission agrees, concluding that "federal EEO laws do not prevent an employer from requiring all employees physically entering the workplace to be vaccinated for COVID-19."
However, as with many aspects of federal employment law, there are notable caveats to this general rule of which employers must be aware. While an employer may initiate a generally applicable rule for mandatory COVID-19 vaccines, per the EEOC, they will be subject to "reasonable accommodation provisions of Title VII and the ADA and other EEO considerations."
Stated plainly, this means that if an employee is unable to comply with the employer's vaccination policy due to sincerely held religious belief, disability, pregnancy, or another protected issue, an employer must provide the employee a reasonable accommodation unless it can show that doing so would provide an "undue hardship" on the employer. Examples of accommodations that the EEOC recognizes include face masks, having the employee work in a socially distanced workspace away from other employees, modified work shifts, periodic COVID testing, or giving the employee the opportunity to telework.
The full nature and extent of these accommodations have not been litigated in the courts yet, at least not within the context of the COVID pandemic. But employers should, at minimum, engage in the interactive process upon learning of an employee's desire for accommodation.
State Laws and COVID Vaccine Requirements
Analysis of these issues under state law generally begin with the same general principles. "At will" employment is recognized in every state other than Montana. As such, employers can terminate employees on any non-prohibited basis, including violation of generally applicable workplace safety policies. See Farris v. Dep't of Empl. Sec., 2014 IL (4th) 130391 (affirming the termination of an employee for violation of biosecurity safety policy under Illinois law).
However, given the political nature of the COVID pandemic, state legislatures around the county have complicated this issue by introducing, and in some cases enacting, bills prohibiting employers from requiring vaccinations. As of August 17th, 2021, at least five states have laws that limit (or will limit upon the effective date) an employer's ability to take adverse action against an unvaccinated employee. Those states are Arizona, Montana, New Hampshire, North Dakota, and Ohio. Each bill differs in their details, ranging from Arizona's requirement that employers must reasonably accommodate religious objections to the vaccine to Montana's prohibition against requiring employees receive the vaccine as a condition of employment.
Additionally, a majority of states have bills pending which could impact an employer's right in this regard, though eventual passage of these bills depends on their individual circumstances. In Illinois, the COVID-19 Workplace Vaccination Program Limitation Act would prohibit an employer from creating a mandatory vaccination program, though this bill has been stuck in committee since May of 2021, and is ultimately unlikely to pass.
In Missouri, on the other hand, multiple bills have already been introduced in the legislature (see House Bill 566 and Senate Resolution 203), and given that Missouri Governor Mike Parson has already signed a law to prohibit vaccine passports—preventing governmental entities from requiring citizens to be vaccinated—it is likely that employment bills could receive more traction in this state.
Can You Require a COVID Vaccination as an Employer?
Before enacting any workplace policies on vaccination, employers should check the status of statewide bills to determine whether the vaccination requirements would be permissible or enforceable in the state. Rasmussen Dickey Moore's Employment and Labor Law Team advises employers on complying with federal, state, and local laws. As the legislative landscape rapidly changes through the pandemic, trust RDM to help you keep your employees safe and keep your business safe from legal action. Contact RDM today to discuss your needs.