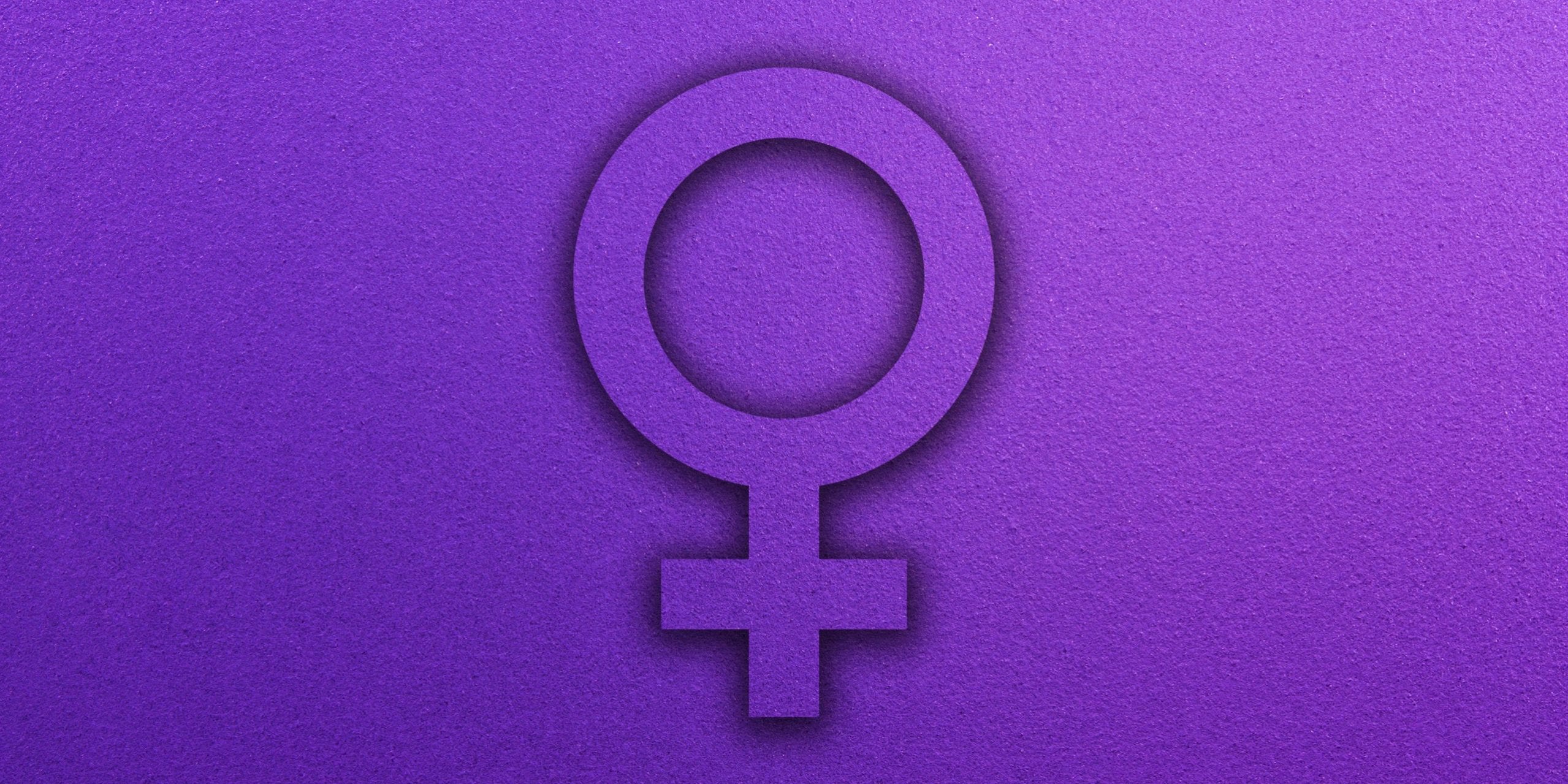 On International Women's Day, Rasmussen Dickey Moore associate Holli Dobler and member Dyanna Ballou sat down to talk about what it's like to be women in the legal industry, particularly at small or mid-sized firms.
Last month, RDM attorneys Justin Ijei and Nathan Lindsey looked at the challenges of diversity, equity, and inclusion that small and mid-sized firms face. These challenges include recruiting, retaining, and promoting women attorneys more effectively and equitably.
While the number of women lawyers has steadily increased over the years, women still only account for about a third of all practicing attorneys. Among younger lawyers, gender parity is catching up. But as age increases, women attorneys find themselves far less represented, and the earnings gap between men and women widens. Furthermore, women only account for 19.5 percent of equity partners at the big law firms, and the income disparities between men and women at large firms is stark.
Dyanna Ballou has extensive experience as a first chair trial attorney, in addition to having served as our firm's CEO and currently serving as our CFO. Previously, Dyanna was a partner at one of the largest firms in Kansas City and has witnessed firsthand the differences in terms of diversity and firm culture in general.
Holli Dobler just recently joined the RDM team, and although she brought with her significant skill and several years of experience, she is among the younger attorneys at RDM and in the legal profession. Like Dyanna, Holli also came from a larger firm.
Advice for Women in the Legal Profession
With their years of experience and unique perspectives, Holli and Dyanna have some suggestions for women seeking a foothold in the legal industry. While the legal industry is still dominated by men, especially in the upper echelons of the profession, women have new opportunities to make their mark on the legal world.
Be Confident
Dyanna has seen many women attorneys quit or move on from trial work over the years. "I think that often the underlying reason is a lack of confidence." In fact, she believes she was less successful early on in her career because of her own lack of confidence. "It took going through some personal struggles outside of my legal career to make me more resilient and ultimately a better lawyer when I re-entered the legal practice."
It's also important for women to surround themselves with other attorneys who will make sure to support their peers and younger attorneys. A healthy firm culture will recognize the good work being done and help their attorneys, in particular women, to develop the confidence they need to have a successful legal career. Likewise, it's important to make sure you're also supportive of your colleagues.
"One of the ways I have found success in building my confidence over the years is by forming relationships with senior associates and junior partners as well as my peers," Holli says. Get to know everyone on your teams to take advantage of their varying levels of experience with both clients and other attorneys. "I received invaluable insight about client, partner and judge idiosyncrasies that empowered me and provided the confidence needed to speak up."
Be Authentic
"Don't try to model yourself after other trial attorneys," says Dyanna. "Find what works for you and how best to present yourself." Authenticity goes hand in hand with confidence.
As a young attorney, Holli was expected to wear skirt suits and a wedding ring. "I was encouraged to present myself so that I fit a certain mold when in front of a judge or jury so that my appearance would fit the expectation in their mind of what a trial attorney is supposed to be." However, in recent years, these traditional norms have started to break down. Judges and jurors look for attorneys they can believe in and trust, and the easiest way to be believable is to be your authentic self.
Women are frequently told how to present themselves, especially with respect to jury trials. But one of the best female trial attorneys Dyanna knows goes against all the rules regarding what to wear and how to look. Her authenticity and resulting confidence present as strength in court and lead to successful outcomes for her clients.
At trial, some language or strategies that have been in practice for years have only been put in play by male attorneys. "Unfortunately, what worked for men won't always work for women," says Holli. "There are some lines that were written by older, male partners that I simply can't deliver and appear authentic." Recognizing those differences and finding your own voice is a struggle given the lack of female trial attorneys to look to for guidance. However, as more female trial attorneys continue to chart the path and take on leadership and partner roles, that issue will become obsolete.
Be Prepared
When women find themselves in group meetings or on calls with other attorneys or clients, make sure to come prepared to add something to the meeting. Don't accept a passive role, or you'll find yourself left out from future opportunities. Be assertive and bring confidence to the table.
"When I'm well prepared, and I know that what I have to say can potentially add value to the conversation, I'll find a way to make myself heard," Holli says. Follow up an in-person meeting with an email or stick around after a meeting when there is a different setting to share your thoughts. "If what I had to say did in fact add value or showed potential, it was rare that at a future meeting I would find myself being talked over or ignored."
Recognize Your Value as a Female Attorney
Clients seek diversity when they're searching for attorneys. "This is one of the best times to be a female trial attorney," Dyanna says. More clients are setting diversity goals for law firms to ensure that their legal work is done by diverse attorneys. This presents an opportunity for diverse attorneys to take on new responsibilities.
Additionally, many clients and other attorneys feel that women are more approachable and easier to work with. With women finding themselves in more prominent positions in the corporate world, they often want to see themselves represented when their business seeks counsel. Women attorneys offer a different perspective to their clients and their work.
Actively Pursue a Mentor
A trusted an effective mentor is invaluable for women attorneys, particularly younger women in the field. "But don't expect a mentor to just fall in your lap." Dyanna insists that young attorneys bring their best at all times, showing initiative and excitement for the work. When an attorney shows her potential, opportunities follow.
All of Dyanna's mentors have been men. And all of them, including RDM founding member Kurt Rasmussen, gave her opportunities that drastically changed the trajectory of her career. "I approached Kurt shortly after starting with the firm, and I asked if he needed assistance with his upcoming trial." Dyanna assisted with trial prep work and ultimately found herself putting on witnesses at that trial. After her success at that trial, Dyanna and the client developed a relationship that brought significant new business to RDM.
Holli considers herself fortunate to have had a strong, female, trial attorney mentor at her first job. Her mentor was also the managing partner at the firm. "She gave me several opportunities that allowed me to prove my abilities to her and ultimately, when we had a very high-profile case with the firm in which the client requested a female associate, I was asked to join the team."
Like Dyanna, Holli also had several male attorneys that served as great mentors and provided opportunities, including trial work and client exposure, early in her career. "Without their mentorship and guidance, I would not have had the depth of experience and confidence at such an early point in my career."
Dyanna has repeatedly advocated for younger women attorneys who need alternative work schedules because of family responsibilities. "As the mother of two (now adult) children, I understand the difficulty of balancing a family with the demands of a legal career." She understands the pressure women feel to do it all in a way that most male colleagues cannot comprehend.
---
While women of course still face challenges in the legal profession and in business in general, there are growing opportunities for women to demonstrate their skills and growing demand by clients for across-the-board diversity. Women attorneys will only become more prominent in the field. Women who succeed in the profession empower those who come after them and help to ensure equitable opportunities now and in the future.