The ravages of the nation's opioid crisis are regular topics in the news today. The costs in damaged lives, healthcare expenses, lost productivity, and criminal activity are ever-growing. Now a new avenue for recouping those costs is opening: the plaintiffs' bar is actively recruiting state and local governments to sue opioid manufacturers to recover the costs of combating the use of opioids. States, cities, and counties are signing up in record numbers, seeking reimbursement for the costs of battling opioid addiction.
The first lawsuit was filed in 2015 by Mississippi's Attorney General. Now these lawsuits are filed almost weekly. And that certainly will continue, considering the enormous problem of opioid dependency. In 2016, almost 63 million Americans received a prescription for an opioid drug. According to the Centers for Disease Control and Prevention, over 100 Americans die from an opioid overdose every day. We all are familiar with famous names such as Prince, Heath Ledger, and Tom Petty. They represent thousands of other citizens who have had the same sad fate. In addition to death, drug abuse can result in criminal activity and broken lives as addicts who cannot get the painkillers through legal prescriptions turn to illegal drugs such as heroin and the synthetic opioids fentanyl and carfentanil. Synthetic opioids are a frightening development. Fentanyl is 10,000 times stronger than morphine, and carfentanil is 100 times stronger than an equal dose of fentanyl. Misusing these powerful drugs even once can result in death.
We've got the experience.
Dyanna and the team at RDM have decades of medical and pharmaceutical litigation experience. Contact us today to discuss your case.
Managing this tidal wave has devastated city, county, and state budgets because of the high costs of police, courts, incarceration, medical care, and addiction treatment. As one example, every day over 1,000 people are treated in emergency rooms for misusing prescription opioids—not to mention the hidden costs of child welfare needs for families torn apart by opioid abuse, babies born to addicted mothers, and even seemingly minor costs such as using city employees to clean up used syringes left in parks. In November 2017, the President's Council of Economic Advisors calculated the cost of the opioid crisis at $504 billion in 2015 alone. Despite this, when President Donald Trump declared the opioid epidemic a public health emergency in October 2017, neither he nor Congress allocated any extra money to state or local authorities to combat the issue.
To date, at least 41 states and hundreds of counties and cities have filed suit in a bid to recover some of the money that they have spent. These cases are pending in state and federal courts. In November 2017, all federal opioid cases—over 200 at last count—were consolidated in a multi-district litigation (MDL) in the Northern District of Ohio, under Judge Dan A. Polster. The federal government intends to join in. On February 27, 2018, Attorney General Jeff Sessions announced that the federal government would be filing a "statement of interest" in pending lawsuits to ensure that the federal government receives its share of any payments.
A typical case was recently filed by Rutherford County, Tennessee. The lawsuit, filed against all the leading opioid manufacturers and numerous distributors, alleges RICO violations, public nuisance, negligence, unjust enrichment, and civil con- spiracy. The county requests actual and treble damages, an injunction, funding an "abatement fund," and attorney fees. Similarly, the City of Tacoma sued Purdue Pharma, Endo Pharmaceuticals, Janssen Pharmaceuticals, and Johnson and Johnson. The complaint alleged as follows:
Defendants made and continue to make false and misleading statements about the benefits and risks of opioids and did so through a well-funded marketing and advertising scheme to doctors, patients and the public—including doctors and patients in the City of Tacoma—despite knowing that there was little to no evidence to support their claim.
Finding Plaintiffs
Plaintiffs' firms with long experience in mass torts are rushing to sign up states and local governments—usually on a contingency basis. The leading names are familiar to many in the defense bar: Simmons Hanly Conroy; Weitz and Luxemberg; Motley Rice; and Lieff Cabraser Heimann & Bernstein, among others. Most government groups appear to hold "beauty pageants" in which different law firms vie for the opportunity to bring a lawsuit against the opioid manufactures. For example, the Madison-St. Clair County (Illinois) Record recently reported on meetings between Madison County government officials and numerous law firms seeking to represent the county in its lawsuit. We can expect that hospitals, insurers, and others will soon bring their own suits.
Defendants
All major pharmaceutical companies have been sued, including well-known names such as Purdue Pharma, Teva Pharmaceuticals, Janssen Pharmaceuticals, Endo Health Solutions, Mallinckrodt, Cephalon, Allegan/Actavis, and Insys. Also sued are companies that distributed the medicines (Amerisource Bergen, Cardinal Health, and McKesson), large pharmacies (CVS, Walgreens, Rite Aid, and Costco), and individual doctors. For example, the City of Baltimore recently sued two local doctors, claiming that they ran a "pill mill."
Lawsuit Claims
These cases frequently draw comparisons to lawsuits brought by states in the 1990s against tobacco companies (again led by the State of Mississippi). The states' tobacco lawsuits resulted in an enormous windfall for both the states and their attorneys. Tobacco companies must pay out over $200 billion dollars by 2025, and they must make significant changes in how cigarettes are marketed. The new opioid cases make similar allegations as those in earlier tobacco cases. For example, the typical causes of action include conspiracy, public nuisance, deceptive marketing, consumer protection statute violations, and fraud.
Conspiracy
The typical conspiracy claim centers around apparent industry efforts through several channels, including the industry-controlled Healthcare Distribution Alliance and the American Pain Society, to influence key doctors to prescribe opioids, to fund medical and patient advocacy groups to downplay addiction issues, to influence legislators and regulators, and to allow millions of pills to enter the illegal market though manipulation of required reporting protocols. Most Americans are unaware of the numerous groups that opioid manufacturers supported or the campaigns that they have been involved in. For example, the smiley-face pain-rating system that many of us have seen at our doctors' offices originated with opioid manufacturers. Plaintiffs will argue that this pain-rating system was part of the industry's plan to make any degree of pain unacceptable to both the doctor and the patient and to normalize the use of opioids.
Creating a Public Nuisance
Public nuisance is an act that endangers public health or safety rather than harming just a single individual. Public nuisance was not a common cause of action in the United States until it was used in the tobacco litigation as a way of sidestepping the limitations of traditional tort law, which require a duty to impose liability. In recent years, public nuisance claims have been brought over guns, lead paint, the gas additive MTBE, global warming, poly- chlorinated biphenyls, and contaminated drinking water with limited success.
Some states have codified public nuisance law (e.g., California Civil Code §3480), while others rely on common law definitions. Public nuisance can be difficult to prove because most states require that the defendant have control of the nuisance before liability can be imposed. In this situation, drug manufacturers and distributors can truthfully argue that the pills were out of their hands when addiction and other harms occurred. This fact may make it difficult to win a public nuisance lawsuit. But we can expect plaintiffs to push this cause of action since success usually means that the defendant must pay for all costs to remediate the harm—an extremely high number in this situation.
Subscribe to the Knowledge Blog.
Stay up to date on RDM news and articles from our top-notch attorneys.
Deceptive Marketing
The typical deceptive marketing allegation is found in a recent suit by several suburban Chicago counties, which claims that drug companies worked with public relations firms to execute a "strategy to reverse the long-settled understanding of the relative risks and benefits of chronic opioid therapy." Echoing earlier tobacco lawsuits, this lawsuit claims that the defendants "sought to distort medical and public perception of existing scientific data."
Plaintiffs could be helped in their deceptive marketing claims by the manufacturers' efforts to promote their drugs. Plaintiffs will point to studies showing that opioid sales were flat until the mid-1990s when Purdue Pharma introduced OxyContin and poured hundreds of millions of dollars into its marketing, resulting in a dramatic spike in sales that continues to today. For example, in 2001 alone, Purdue Pharma spent $200 million to market and to promote OxyContin, including holding all- expenses-paid conferences for prescribers, paying bonuses for sales representatives, offering "patient starter coupons," and distributing branded promotional items. Even if none of these practices was deceptive, the sheer scope of the company's marketing efforts could help plaintiffs' counsel paint the industry as awash in money.
Violations of Consumer Protection Statutes
Consumer protection statute violation claims center around company efforts to downplay or deny the risks of addiction. Some companies relied on a 1980 Letter to the Editor in the New England Journal of Medicine that stated that addiction is "rare" in patients treated with opioids. This assurance was repeated in individual company marketing efforts. For example, one company's sales staff allegedly was instructed to tell doctors that its drug had fewer side effects than the painkiller Vicodin. In an internal memo, the company suggested that sales representatives emphasize the "less abuse/addiction potential" of its drug. Some companies will have a hard time refuting these claims. For example, in 2007, Purdue Pharma paid a $635 million settlement to the federal government for allegedly misleading doctors, regulators, and patients about OxyContin's risk of addiction. Violations of consumer protection laws could carry heavy penalties because some states have fines of up to $10,000 per occurrence, which could be significant if a judge finds that every prescription is an occurrence.
Fraud
One example of a fraud claim is the allegation that taxpayers wrongly paid for unnecessary prescriptions though Medicare. In July 2017, the U.S. Justice Department charged over 400 people with Medicare fraud based on healthcare providers charging for drugs that were never purchased or giving out unnecessary pills for cash. There also have been allegations of Medicare recipients lying to doctors or even intentionally injuring themselves to secure more pills. Suits against the drug manufacturers allege that the companies either were aware of this fraud or should have done more to stop it by controlling distribution or flagging suspect sales.
Allowing Opioid Pills to Flood the Black Market or Selling Excessive Numbers of Pills to Single Doctors
Similar to the fraud claims, claims invoking the black market argue that the drug companies didn't do enough to track excessive sales or illegal diversions of drugs. The City of Everett, Washington's lawsuit against Purdue Pharma alleges negligence in knowingly allowing drugs to be funneled into the black market, despite a company program designed to track suspicious activity. Similarly, a recent 60 Minutes story accused McKesson, the nation's largest drug wholesaler, of negligently filling orders for millions of pills, despite patterns of suspicious buying activity by doctors and pharmacies. You likely have heard about some cities and counties receiving quantities of pills far more than their population needs.
Damages
Damages in opioid cases will be challenging for states and other governmental bodies to prove. There can be no doubt that state and local governments bear a heavy burden from opioid addiction. But how will they prove their monetary damages? For example, how does a city prove that an ambulance ride or jail time was directly related to opioid addiction? How does that city prove that an ambulance ride or jail time was caused—even tangentially—by one of the defendants' drugs? What happens if a state settles with opioid manufacturers for all damages in that state? Where does that leave local governments seeking their own reimbursement? The tobacco litigation relied heavily on statistical models using government data on medical costs of treating tobacco-caused illness. It is unclear whether any comparable statistical models are available here.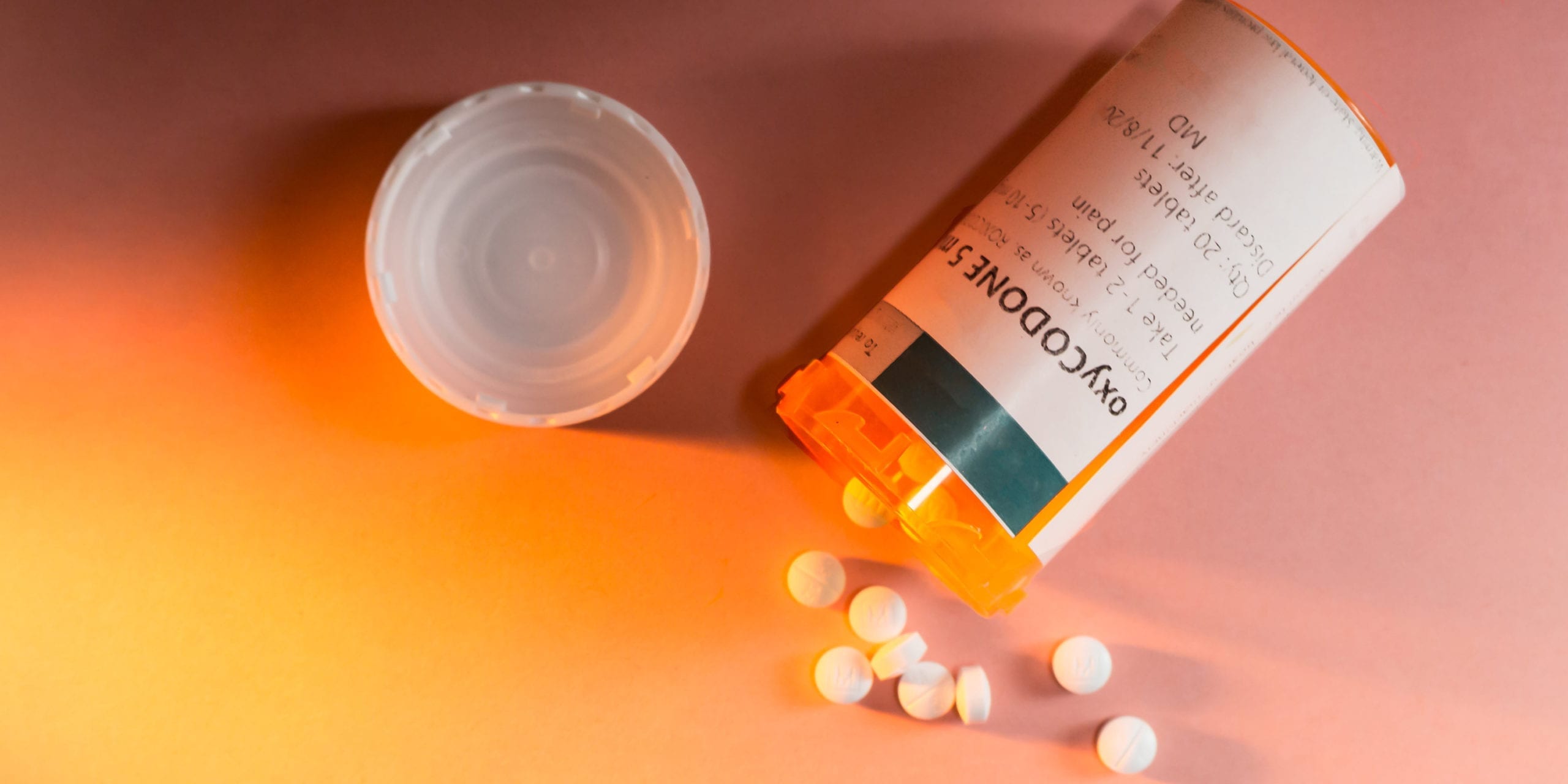 Weaknesses in Plaintiffs' Cases
Despite using the tobacco litigation playbook, there are significant differences between those lawsuits and the new opioid lawsuits that may make success much more difficult.
Federal Preemption
These medications—and their enclosed warnings—are approved by the U.S. Food and Drug Administration (FDA) and always have been. Such FDA approval requires extensive documentation and scientific proof of efficacy and side effects. There has been no claim that that the FDA's approvals were flawed. Each prescription comes with detailed use instructions and warnings. Remember, opioids are still legal and sold today with approved warnings. Federal preemption is a powerful defense for drug manufacturers. Because of this, we can expect plaintiffs will make every effort to defeat it or to bring causes of actions for which federal preemption is not a viable defense.
Learned Intermediary
Legitimate drugs are not sold directly to the public but must be prescribed by a doctor. Prescription decisions are made by the doctor, not the manufacturer or distributor. Any decisions to continue prescribing or failure to recognize addiction lie with the doctor. Under the learned intermediary doctrine, the manufacturer has a duty to warn the doctor of the dangers associated with using the drug, and the doctor is responsible to warn the patient. As long as the manufacturer's warning to the doctor is adequate, it is freed from responsibility for what the doctor tells his or her patient. Whether the warning given by a manufacturer to a doctor is adequate is a question of fact, meaning a plaintiff must have evidence suggesting that the warning was not adequate under the then- understood scientific data. Some states recognize an important exception for drugs that are overpromoted. Proctor v. Davis, 682 N.E.2d 1203, 1214 (Ill. App. Ct. 1997) (Illinois law). The overpromotion exception to the learned intermediary doctrine applies when a manufacturer's warnings are downplayed because the drug is so overpromoted that the doctor disregards the warnings. As discussed above, plaintiffs have plenty of evidence that opioids were overpromoted while their addiction potential was downplayed.
Incorrect Usage of Opioids
Individual addicts have sued pharmaceutical companies over fraudulent marketing and have rarely been successful. In individual cases, defendants have successfully argued that a plaintiff didn't use the pills as prescribed such as when a patient takes pills beyond the prescribed time or when the patient lies to his or her doctor to obtain additional pills. Those same arguments apply in the government suits.
Unforeseen Intervening (Criminal) Events
Some patients are using illegal synthetic opioid-like drugs rather than legal drugs. Judges and juries may be unable to hold companies responsible for costs associated with those who turn to illegal drugs.
Advertising Was Not Misleading to Patients
Doctors are the target of opioid advertising, not patients. Have you ever seen a TV or magazine ad for OxyContin or Percocet? No. Recently, some companies have significantly cut back on marketing efforts. For example, in February 2017, Purdue Pharma announced that it will no longer market OxyContin to doctors, it will cut its sales force in half, and it will focus on non-opioid drugs. In addition, some manufacturers may be able to show that their statements about the addiction potential of opioids were consistent with the then-understood science, which could defeat any misrepresentation claim.
The Drug Companies Have Developed Methods to Reduce Opioid Abuse
In 2010, Purdue Pharma developed a new version of OxyContin that is more difficult to crush, making it harder to abuse by snorting or injecting the drug. Currently 10 opioids with abuse-deterring designs have received FDA approval. The FDA openly encourages the development of alternative designs to prevent or deter opioid abuse.
Drug-Tracking Databases Inform Government Authorities of Drug Sale Irregularities
The federal Drug Enforcement Agency maintains its ARCOS database, tracking the sales of controlled substances, and 49 states have similar programs that track unusual prescription trends by individual doctors and pharmacies. These programs track controlled substances, including opioids, and are intended specifically to ferret out suspicious prescription activity. A 2016 study shows that the implementation of monitoring programs reduced the number of opioid prescriptions written by doctors.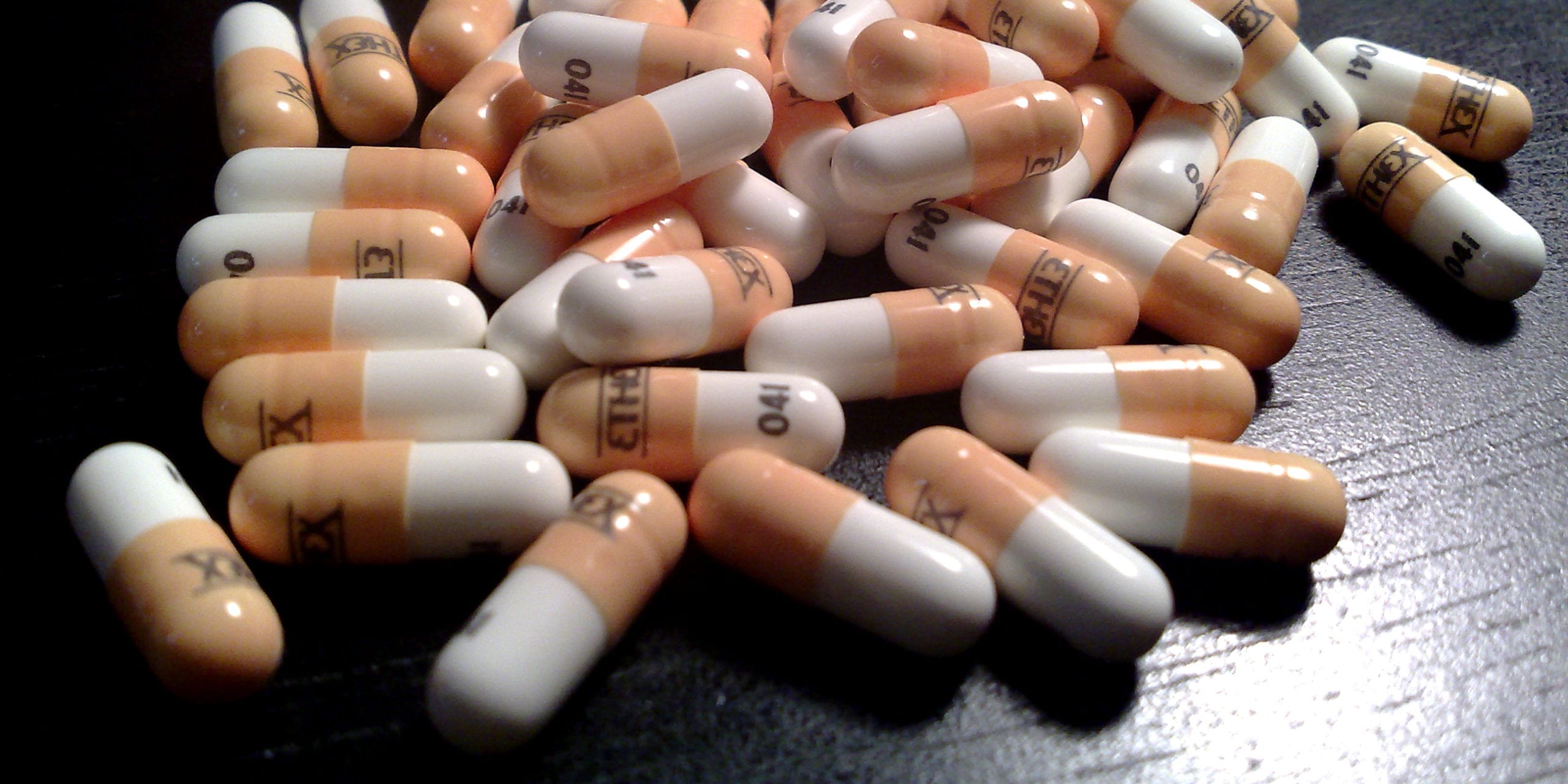 Industry's Public Response
All the major drug companies have responded publicly in some form to the onslaught of criticism. For example, in December 2017, Purdue Pharma, the maker of OxyContin, took out a full-page advertisement in the Wall Street Journal pledging to fight opioid abuse both through a prescription-monitoring program and by developing abuse-resistant drugs. These efforts could help blunt the negative press and may influence juries. But it will be essential that any public promises be kept, or else juries could find these efforts to be only a publicity ploy.
Past Efforts
Unlike the tobacco industry, some pharmaceutical companies appear willing—or even eager—to work toward a compromise to avoid protracted litigation. For example, in 2017, the Illinois Attorney General sued drug maker Insys for sales of its opioid Subsys, intended to treat break-through cancer pain. The Illinois Attorney General alleged deceptive marketing and the drug's allegedly highly addictive nature. The lawsuit noted that 58 percent of all Subsys prescriptions written in Illinois were by a single physician, an anesthesiologist who treated very few—if any—cancer patients. Insys quickly agreed to a settlement of $4.5 million and agreed to fund an opioid-abuse detection system.
Several other companies have settled claims against them. For example, in 2013, Cardinal Health paid a $34 million fine for failing to report suspicious orders. In 2007, Purdue Pharma paid a $635 million settlement to the federal government for allegedly misleading doctors, regulators, and patients about OxyContin's risk of addiction. In 2008, McKesson paid $13 million to settle allegations that its opioid tracking system was deficient and in 2017, McKesson paid $150 million to settle claims brought by the federal government.
Conclusion
Numerous litigations have been labeled as the "next tobacco" or the "next asbestos." We will see if this is true for opioid litigation. Judge Polster, overseeing the federal MDL, is pushing hard for a settlement of the cases in his courtroom, despite resistance from both sides. If a mass settlement is reached for the main actors, minor players further down the distribution chain may see lawsuits filed against them. In any case, significant money will change hands. It remains to be seen if this results in less addiction and suffering.
This article initially appeared in the Defense Research Institute's June 2018 issue of For the Defense.
Photos courtesy of Flickr users K-State Research and Extension, Dominic Milton Trott, Cindy Shelby, and Be.Futureproof.