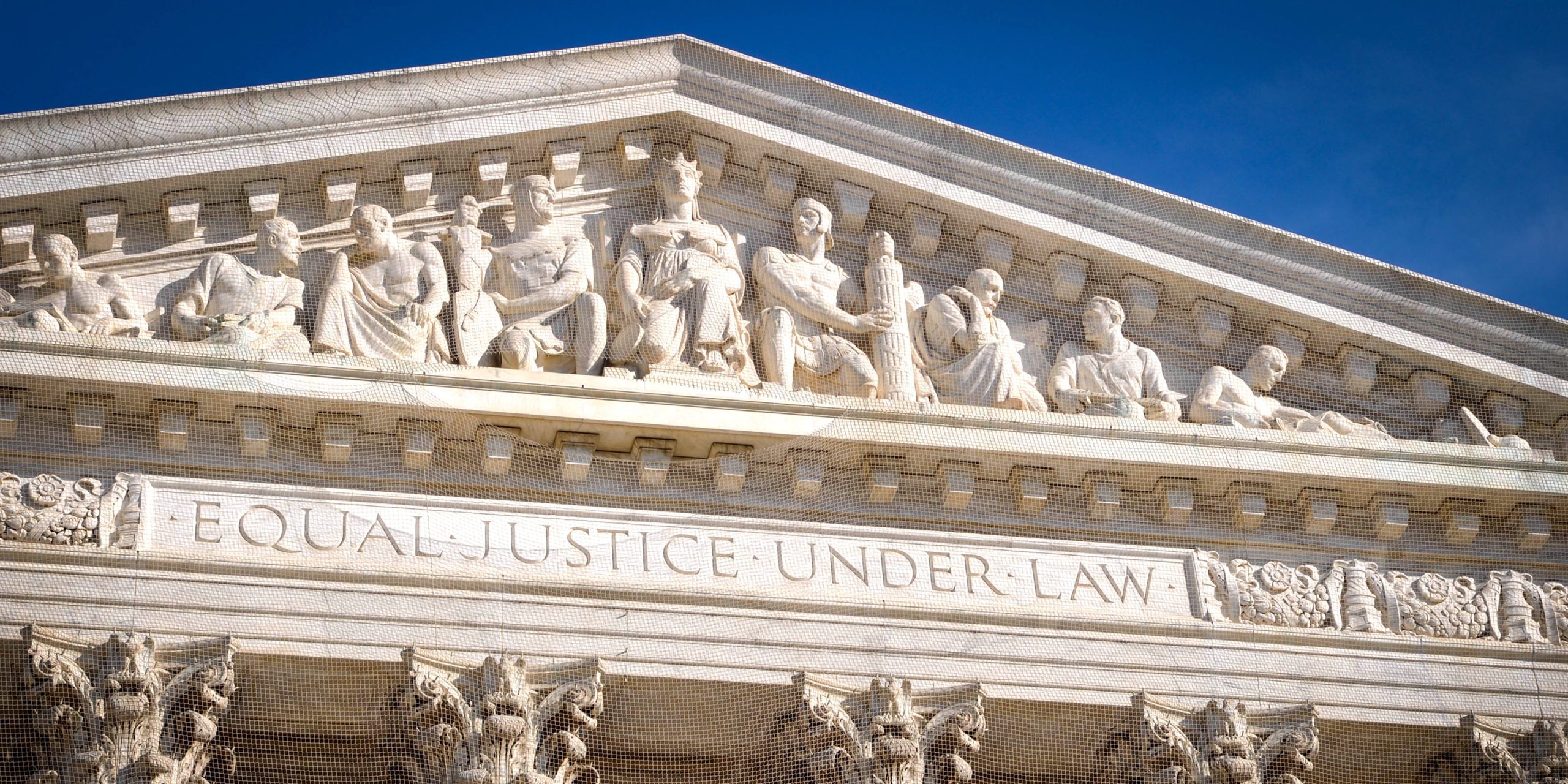 In October 2020, RDM member attorney Dyanna Ballou wrote an article about jurisdiction stripping, a doctrine that allows Congress to remove jurisdiction from federal courts, including the Supreme Court. In light of recent Supreme Court rulings on abortion, gun control, and climate change regulations, Dyanna takes a fresh look at the concept of jurisdiction stripping below.
Unsurprisingly, there is increased interest in jurisdiction stripping by legal commentators. Many commentators are encouraging Congress to enact legislation to protect abortion rights with a clause forbidding judicial review of the law. "It's clear to me that this action is allowed under Article 3 of the Constitution and Supreme Court precedent," says Dyanna.
Despite its legality, jurisdiction stripping raises big issues:
Who should decide our most contentious social and cultural issues?
Is it fair for nine people to make fundamental legal determinations for over 300 million Americans?
How is the minority to be protected from the majority?
One thing has become clear: our courts are not apolitical. "Why else do we have such furious confirmation hearings," asks Dyanna, "if they are allowed to go forward at all? Everyone knows that each party nominates judges from its own side. The always-reliable liberal and conservative blocks on the Court are further proof of the court's politicization." Dyanna suggests that jurisdiction stripping is a tacit acknowledgment of the Court's political nature.
How Does Jurisdiction Stripping Work?
First, the Senate and the House must pass legislation that removes the Court's power to review that legislation. Then, the President must sign the legislation, or, failing that, Congress would need the votes necessary to override a veto.
The chances of both houses of Congress and the President agreeing on legislation on hot-button topics like reproductive freedom and gun control are unlikely. Even when a single party controls both houses of Congress and the White House, senators and representatives who refuse to toe the party line are common, as we've seen with several pieces of legislation that have stalled in recent sessions. Historically, single-party control has resulted in less rather than more legislation.
Similar Laws in Canada
Our northern neighbor Canada allows jurisdiction stripping. Section 33 of the Canadian Charter (similar to our Constitution) allows Parliament and provincial legislatures to override court decisions that interpret key sections of the Charter dealing with fundamental rights like freedom of speech and freedom from unreasonable search and seizure.
Canada's Section 33 became effective in 1982. What's happened since then? Essentially nothing. It has never been used on a national level to override a court decision.
Will Congress Strip the Supreme Court's Jurisdiction?
What does that mean for us? "I believe that like the Canadian experience, jurisdiction stripping would be difficult to realistically use in the United States," says Dyanna, "especially on highly-charged social issues. I don't see it as a practical solution to the problem of an activist Court."