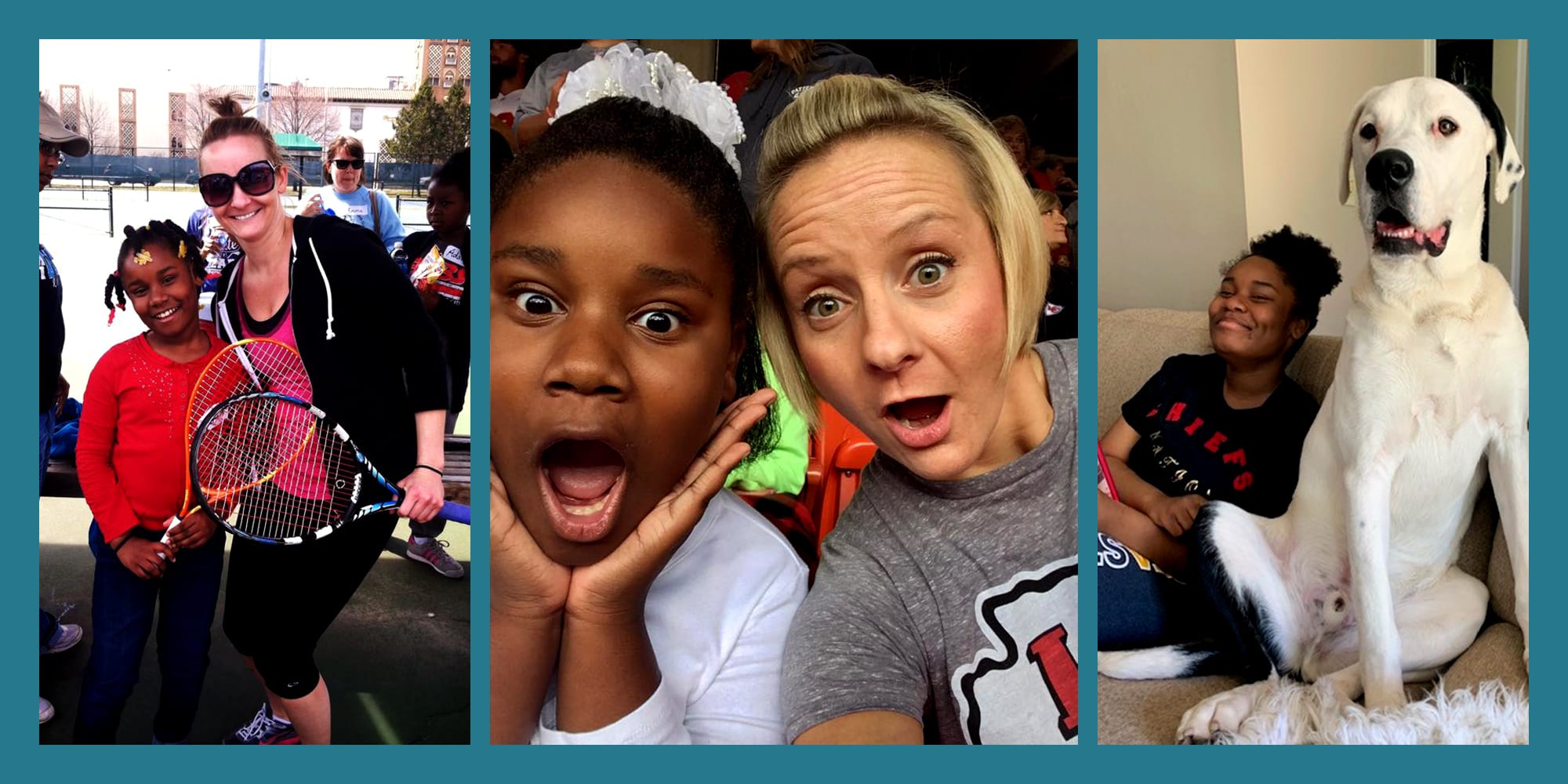 Rasmussen Dickey Moore's attorneys and staff are dedicated to providing focused service day in and day out to our clients across a broad range of industries. But many of our team members are dedicated to service beyond the office walls, going above and beyond to help make the world a better place.
RDM paralegal Sarah Harr found her calling with Big Brothers Big Sisters Kansas City. Sarah matched with her "Little," Sydne, in 2014. Through friendship and mentorship their relationship has thrived as Sarah has seen Sydne grow through childhood and into her teenage years.
About Big Brothers Big Sisters
The Big Brothers Association was founded in 1904, when a New York City court clerk noticed a troubling trend of young boys appearing in courtrooms. The clerk, Ernest Coulter, recruited volunteers to help keep the boys out of trouble, believing that the presence of a caring adult could bring hope and meaning to the lives of these troubled youth. In just over a decade, the program had expanded to over 90 cities across America.
In the 1970s, Big Sisters International was founded to carry out a similar mission of mentoring girls. Bog Brothers and Big Sisters merged in 1977. The organization now has chapters in all 50 states and 13 other countries.
Big Brothers Big Sisters pair "Bigs," volunteer mentors, with "Littles" to provide mentorship and friendship in hopes of overcoming barriers to growth and achievement. For over 100 years, the program has resulted in improved grades and graduation rate, higher self-esteem, and brighter futures for Littles.
Sarah and Sydne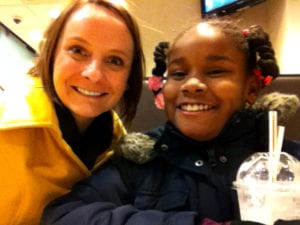 After graduating college and settling into her career as a paralegal at RDM, Sarah was looking for opportunities to serve the community. Having grown up with five younger siblings, Sarah loves children and knew she wanted to pair with a younger kid. Sarah applied to become a Big in 2013, and in January 2014, she had found a match in Sydne.
Sydne was eight years old when she and Sarah matched. After bouncing around the foster care system in California, Sydne finally found a permanent home with her grandmother in Kansas City. Sarah also grew up having a close relationship with her grandmother, so Sydne's arrangement resonated with her. In January of 2014, the match was made official when Sydne and Sarah went for ice cream.
Big Brothers Big Sisters asks their Bigs to commit to their Littles for a few hours a week for one year. When Sarah took Sydne out to eat at Winstead's on their one-year anniversary, Sydne told Sarah she was her best friend. Seven years later, they're still together.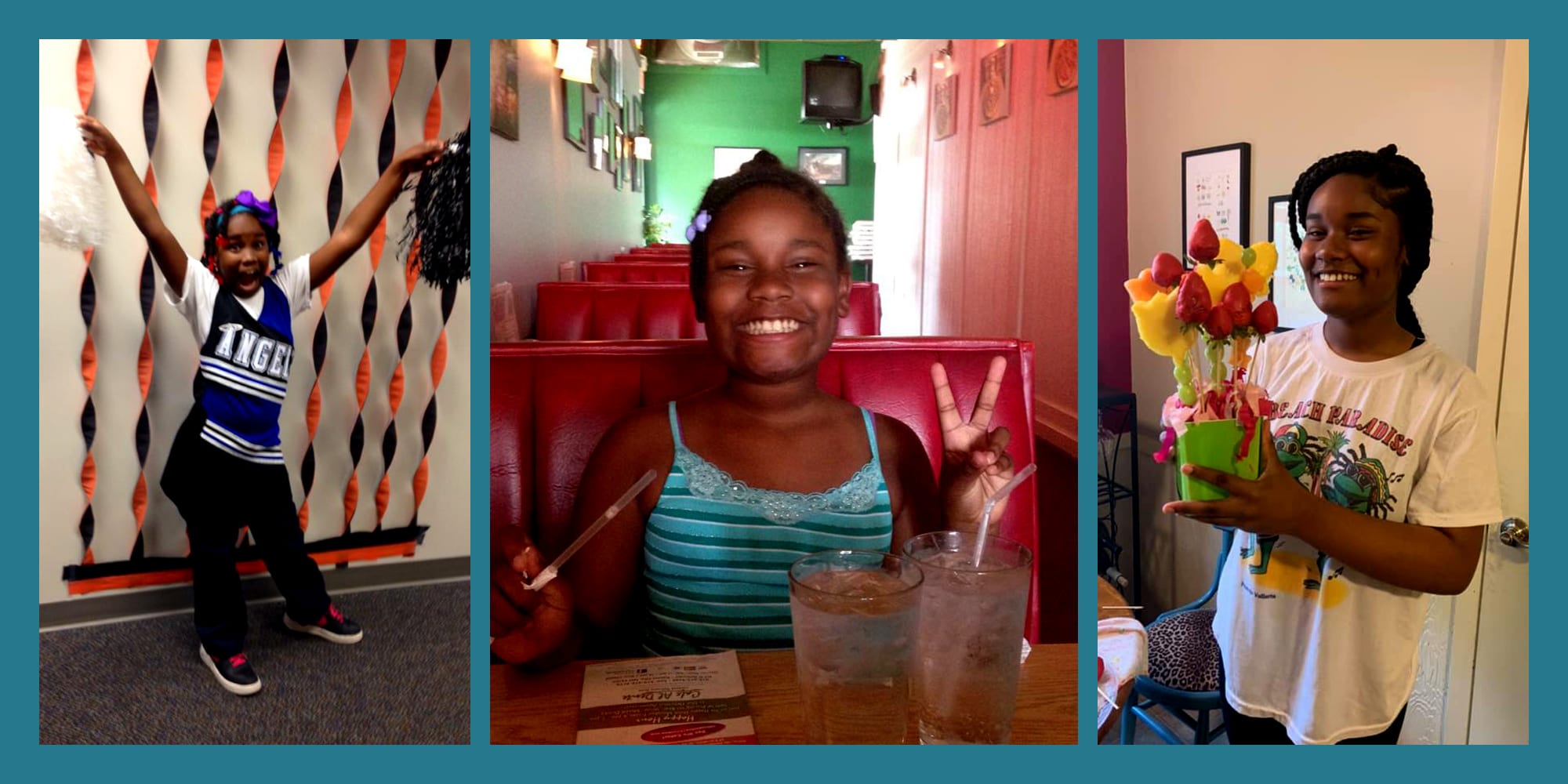 Sarah has been a trusted friend whom Sydne can confide in as she makes her way through her teenage years. Besides bonding over the complications of adolescence, Sydne and Sarah also have a shared love of pizza, dogs, and cooking. As a sophomore at St. Teresa's Academy, Sydne is getting good grades and has a bright future ahead of her with Sarah standing alongside her. Sarah is looking forward to taking her for college visits in just a couple of years.
Raising Funds for Big Brothers Big Sisters
Big Brothers Big Sisters Kansas City holds an annual fundraiser in July, Summer Fun for Kids' Sake. Sarah is raising funds to help find Bigs for nearly 200 unmatched Littles. Your donation helps build relationships like Sarah and Sydne's and allows Littles to reach their full potential. Support Sarah, Sydne, and Big Brothers Big Sisters Kansas City today!